Do you need a Personal Injury Lawyer? You can contact Kitay Law Offices for a free consultation anytime.
Choosing a personal injury lawyer is an important decision. You want an experienced lawyer with a great record of winning cases. Fortunately, Kitay Law Offices has fought for thousands and thousands of people just like you. We have been obtaining justice for over 25 years for those suffering from personal injuries.
Undoubtedly, we have extraordinary experience in fighting the insurance carriers in personal injury and accident claims. Our experienced personal injury lawyers in Pennsylvania have represented thousands of clients who have gone through struggles similar to yours. Importantly, Kitay Law Offices provides you with two important things: the highest quality legal representation possible and peace of mind. Because of this, you can be sure you'll obtain an outstanding settlement.
Our experienced personal injury lawyers in Pennsylvania handle many types of cases. For example, some types of cases include:
Slip and fall accidents
Birth injuries
Spinal cord injuries
Head injuries
Back injuries
Burns
Traumatic brain injuries
Defective and dangerous products
Not sure if you have a personal injury in Pennsylvania? Read our article entitled "What is personal injury?"
KITAY LAW OFFICES
HAS BEEN FEATURED IN: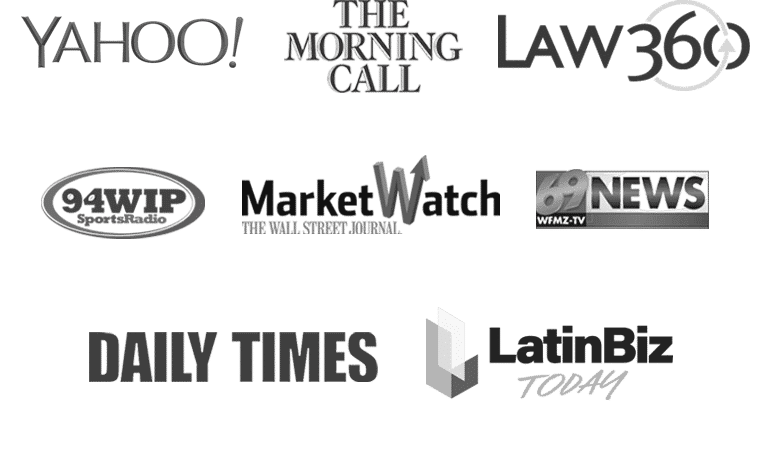 Our Personal Injury Lawyers in Pennsylvania can review your case for free.
After sustaining an injury, our personal injury lawyers in Pennsylvania provide a free case evaluation. Before that, you should seek medical attention immediately. Importantly, your health comes first! Still, you must act quickly to contact an attorney. Remember, personal injury claims must be filed within two years of the injury. However, every situation is different. As a result, this rule does not apply to all cases. Instead, it ultimately depends on the facts of each individual case.
You can get a free case evaluation at Kitay Law Offices by calling 888-KITAYLAW or submitting this form. After this, an experienced personal injury lawyer in Pennsylvania will handle your case.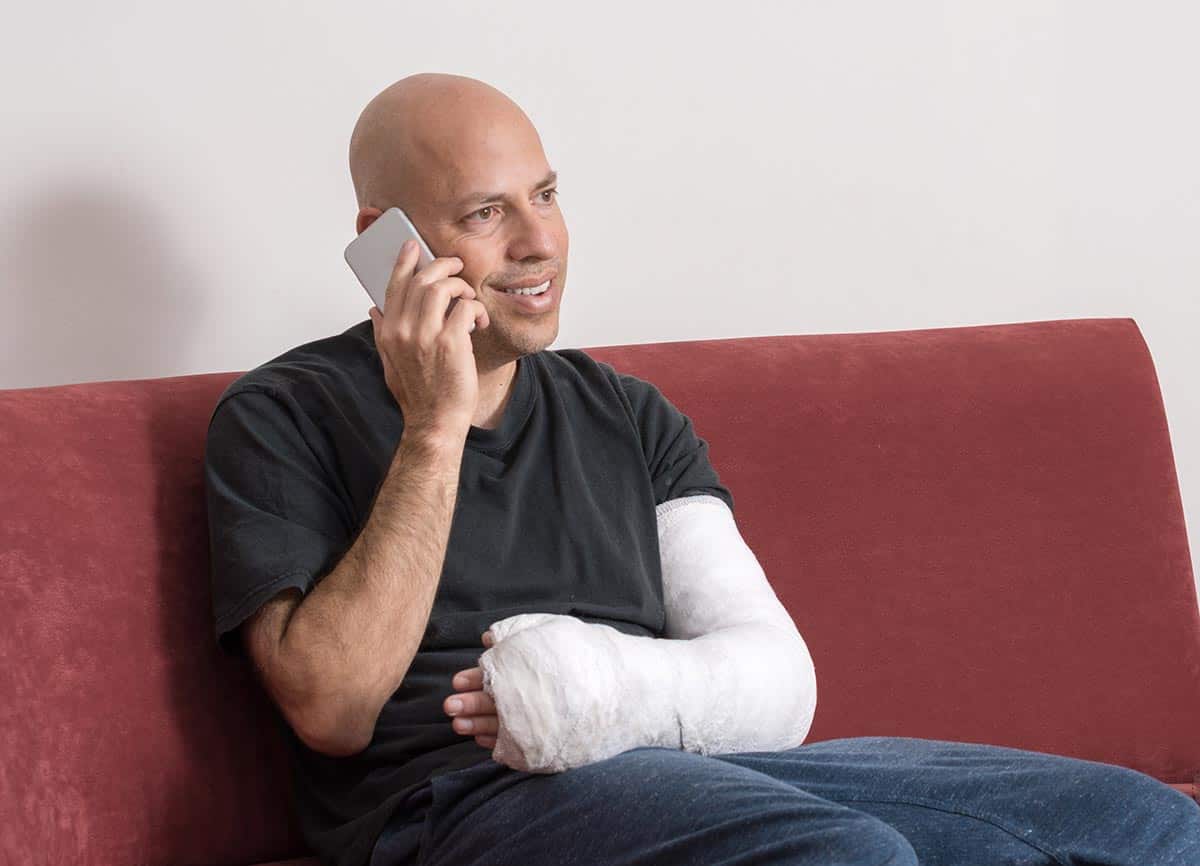 Slip and Fall Accidents (Premises Liability)
Another name for a slip and fall accident case is "premises liability." Accidents can happen when public or private property ("premises") are unsafe. Unfortunately, severe injuries can occur just about anywhere. For example, places like residential buildings, construction sites, shopping centers, and parking lots are most common.
Kitay Law Offices represents injured individuals because of unsafe property conditions. For example, these unsafe conditions may include:
Defective stairs and flooring
Collapsed porches
Potholes on city streets
Pipes burst inside apartments
Missing or broken smoke detectors
If you or someone you know has been injured on someone else's property, call the experienced premises liability attorneys of Kitay Law Offices at 1-888-KITAY-LAW for a free consultation. As a matter of fact, our experienced personal injury lawyers in Pennsylvania are ready to fight for your rights.
Medical Malpractice
Medical malpractice occurs when a doctor or other healthcare professional fails to properly treat a patient. Tragically, a doctor's mistake can often have severe consequences for a patient. As a result, the patient can suffer a new injury or even a wrongful death.  In fact, many times a new injury is required for a medical malpractice case. Moreover, it is unreasonable to hold a doctor or other healthcare professional responsible for the original medical problem.
Examples of medical malpractice can include:
Failure to diagnose a medical condition
Misdiagnosis of a medical condition
Improper treatment of a patient's medical condition
Unsafe administering of anesthesia
Failure to manage a pregnancy or deliver a baby in a safe manner
Nurse or other staff members fail to keep a treating physician informed of a patient's condition
Administering medications improperly
When a patient falls or suffers an injury on hospital property
Therefore, if you sustain an injury because of a bad health care practitioner – act now. Remember, call Kitay Law Offices at 1-888-KITAY-LAW for a free consultation and case evaluation. Your case will be reviewed by one of our personal injury lawyers in Pennsylvania.
Workplace Injuries
Usually, the only legal action an injured worker can take is to file a workers' compensation claim. Remember, the process can be complicated and you should have an attorney fighting for your benefits. Sometimes, an injured worker may also have a claim against a "third party."  Interestingly, third parties can include:
the manufacturer of unsafe machinery
an owner of the premises where the injury occurs (if different from his employer)
or another company whose employee caused the injury.
What is the Personal Injury Timeline in Pennsylvania?
If you are wondering how long it takes to obtain compensation for your personal injury in Pennsylvania, review our personal injury timeline for more information. In addition, this page includes a detailed explanation of the timeline along with a diagram to help you see everything at a glance. However, every case is different. Certainly, this timeline will give you a good idea of what to expect.
What is the Personal Injury Litigation Timeline in Pennsylvania?
Sometimes, cases cannot resolve outside of court. When that happens, your case will be filed in court. Importantly, this process is called "litigation." For litigation, you will want an attorney on your side to fight for your rights. Remember, the at-fault party will have an attorney hired by the insurance company. Further, the litigation process includes many steps.
If your case goes into litigation, then you should review our personal injury litigation timeline. Importantly, the litigation process is very different from resolving your case outside of court. Remember, our timeline has more specific information to shed light on the process. Therefore, you will be better prepared for a personal injury case that goes to court.
Where are our personal injury lawyers in Pennsylvania located?