A United States VAWA lawyer can use the Violence Against Women Act to protect you.
A VAWA lawyer helps immigrants who have been victimized in an abusive relationship. This article will cover the Violence Against Women Act, also known as VAWA.
We'll talk about how this law is used to protect women in the United States, and what you can do if you need help from a lawyer who focuses on VAWA cases. We'll also discuss some of the history behind it, along with legal requirements and ways that immigration petitions under VAWA can be used.
What is VAWA?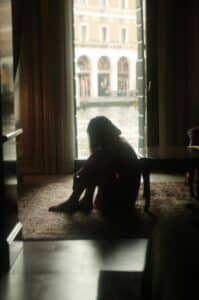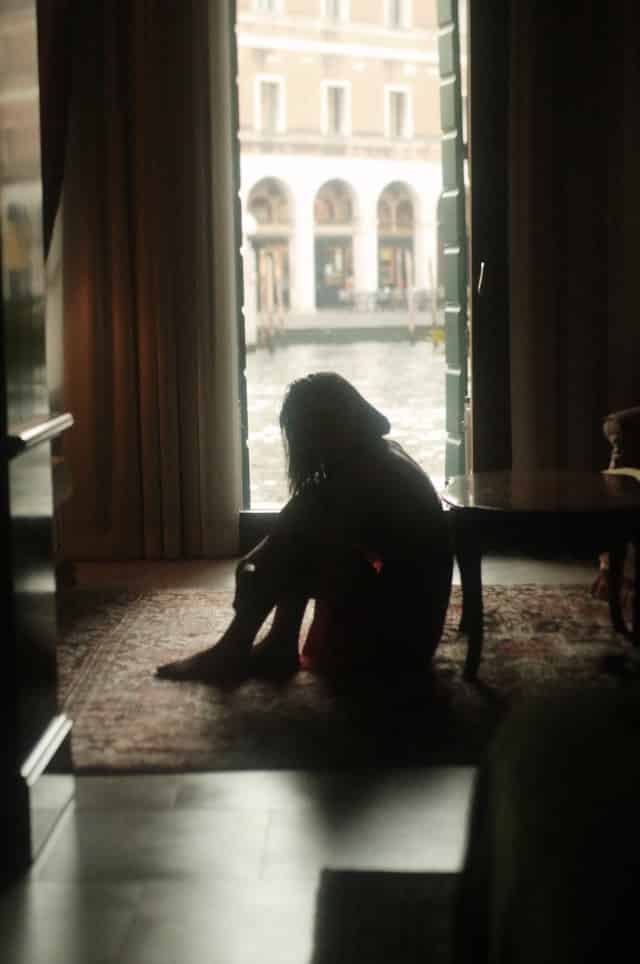 The Violence Against Women Act (VAWA) provides a path to legal permanent residence and citizenship for battered spouses and children of U.S. Citizens and Green Card holders. Also, VAWA helps to protect women in the United States by including provisions to prosecute crimes against females. This includes sexual assault, domestic violence, dating violence, stalking, and other types of abuse. The act was signed into law by President Bill Clinton in 1994 as part of an effort to improve public safety for women across America.
Further, VAWA provides grants to develop educational material aimed at curbing these problems. Funding legal aid programs helps victims come forward without fear of retaliation by their partner.
The Violence Against Women Act applies to both Men and Women
Notably, the Violence Against Women Act applies to both men and women. This means that either party can petition for protection under VAWA. As a result, VAWA protects same-sex couples because both men and women can seek legal assistance.
VAWA Requirements. Your VAWA lawyer will help ensure you meet them all.
In order to qualify for VAWA, you must meet certain conditions. These requirements change depending on whether you are a spouse, parent, or child with respect to the abusive individual.
As a starting point, the abuser must fall into one of the following categories:
U.S. Citizen spouse or former spouse;
Parent who is a U.S. Citizen;
U.S. Citizen child;
Green-card-holding spouse or former spouse; or
Parent who holds a green card.
Spouse
You may file for yourself if you are, or were, the abused spouse of a U.S. citizen or permanent resident. You may also file for your children who have been abused by your partner and haven't filed their own petition.
Parent
If you have been abused by your son or daughter and they happen to be a U.S. citizen, you may file a VAWA self petition.
Child
You may file for yourself if you are under 21, unmarried, and are the child of an abusive U.S. citizen or permanent resident parent. Furthermore, your children can be included on the petition. Finally, you may also file for yourself after age 21, but before 25 years old, should it happen that the delay was because of the abuse itself.
Different types of VAWA protections your VAWA attorney will seek for you.
The Violence Against Women Act can be used in a variety of circumstances. Each of these situations allows for unique protections and benefits. In a sense, a VAWA petition can be used both affirmatively and defensively.
Self Petition for VAWA Green Card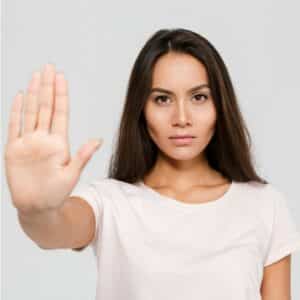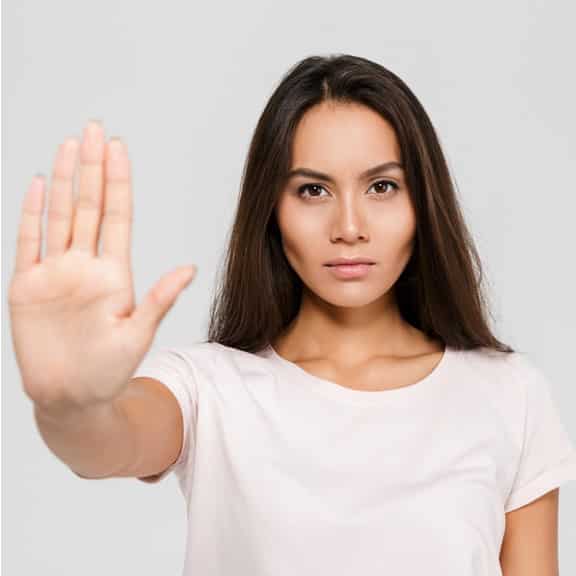 A VAWA self petition is a type of immigration petition that can be filed by a person who has been battered or abused. This self petition is for a green card based on VAWA and the abuser must have citizenship or permanent resident status in order to qualify. Further, this process is completed without your abuser's consent.
VAWA Cancellation of Removal
VAWA cancellation of removal is a way to fight deportation. This can be a huge benefit if you find yourself in removal proceedings. In order to qualify for VAWA cancellation of removal, you must meet a number of VAWA requirements:
Either abused or subject to "extreme cruelty" by a U.S. Citizen or lawful permanent resident spouse or parent;
Physically present in the United States for at least the prior 3 years;
Show good moral character;
Demonstrate that removal would cause extreme hardship; and
Qualify for a waiver of inadmissibility, if applicable.
In addition to VAWA cancellation of removal, other deportation defenses exist. Speak with a VAWA lawyer to learn the grounds for which you may qualify.
Modify a Conditional Residency Status
Unfortunately, your spouse may have abandoned you in the middle of your 2-year conditional residency period. A VAWA application may help to remove those restrictions on your legal permanent residence/green card status.
VAWA Self Petition Evidence. Your VAWA lawyer will help present the strongest case possible.
To win a VAWA self petition, you must prove you have been subject to abuse or extreme cruelty perpetrated by your partner. The best way is if there are police reports, medical records and other evidence of abuse.
The evidence you must submit for a VAWA self petition falls into the following general categories:
Your relationship to the abuser;
The abuser's immigration status;
That you resided with the abuser/family member;
You entered into marriage in good faith; and
The abuse you claim actually happened.
While this list may sound simple, it takes lots of evidence to prove each element. As a result, gathering and presenting the evidence is time-consuming and complicated. The VAWA lawyers at Kitay Law Offices are here to help.
Concerns during a VAWA application
Filing a VAWA petition can be scary. You probably don't want your abuser to know that you have started the VAWA application process and fear retaliation. Therefore, the Violence Against Women Act provides certain protections during the process to keep you safe.
Protection from Retaliation
You are protected from retaliation throughout the entire VAWA process. This means that your abuser cannot:
Threaten to hurt or kill you
Assault you
Intimidate or harass you
Destroy property belonging to the victim of domestic violence
This protection is in addition to any other criminal laws and civil remedies available.
Confidential Investigation
The VAWA investigation process is confidential. The investigators will make every effort to avoid alerting your abuser of the ongoing VAWA application process. This lessens the risk of retaliation.
Violence Against Women Act Timeline (VAWA processing time). A VAWA attorney will guide you through the process.
The Violence Against Women Act timeline includes several steps and lasts for several months. The VAWA processing time can be as quick as 6 months in some cases. At the same time, however, it is not uncommon for the petition to take 24 months.
In addition, the Violence Against Women Act timeline includes several steps that you must take before your application may be approved. Here is how the process typically goes:
Hire an attorney to help with the process.
Gather evidence for your VAWA petition.
Complete the required USCIS forms to submit your VAWA application.
Submit a background check.
Send in your VAWA application packet.
Complete your fingerprints.
Submit additional evidence, if requested.
Receive a decision from USCIS.
Ask a VAWA Lawyer: Has the Violence Against Women Act expired?
In the news, we sometimes hear that VAWA has "expired." This can be confusing. In fact, stating that the Violence Against Women Act has expired is technically incorrect.
Instead, U.S. Government officials have clarified that VAWA does not expire and does not include any sort of "sun-setting" provision.
When we hear about VAWA expiring in the news, the story is likely about a specific funding program within the entire VAWA program that may have run out of money. This is because the United States Congress must periodically re-authorize funding to specific VAWA programs. Congress has done so on a number of occasions, but sometimes only after the money for a specific program has run out.
How much does a VAWA lawyer cost?
Wondering about the VAWA lawyer cost? Unfortunately, there is no simple answer. Instead, the cost to hire a lawyer for your VAWA petition will vary from case to case and depends on your specific circumstances.
Some VAWA immigration lawyers charge hourly rates and others charge flat fees. An hourly rate is typically a few hundred dollars per hour. This will likely depend on the relative complexity of your case and the level of experience your lawyer has with VAWA cases.
Also, the VAWA lawyer cost can be a flat fee. This has the benefit of giving you peace of mind that your fee will not exceed a certain amount. Your immigration attorney will discuss flat fee pricing with you.
Finally, some lawyers take a hybrid approach. Here, your VAWA attorney will charge a flat fee for some portion of your case and then an hourly rate for other parts. This can help ensure that the fee is not too high up front, but leaves open the possibility that you could be charged by the hour for certain parts of your VAWA application process.
What rights do I get if my VAWA application is approved?
If your VAWA petition is approved, you will receive a number of legal benefits that you did not have beforehand. Most notably, these rights can include:
Enforcement of a protection order against your abuser. This may cover both you and your children.
The right to a legal separation or divorce from your abuser, even if they do not consent to it.
Ability to share in certain types of marital property.
The right to seek child custody and financial support from your abuser.
Violence Against Women Act (VAWA) FAQs
The Violence Against Women Act is complicated. Therefore, we hear some questions very frequently. Here are a few of the most common ones.
Is VAWA only available to women?
No, both men and women can quality for VAWA. Even though the word "women" is in the name of the law, men and women can equally benefit from VAWA protections.
What if I did not suffer physical abuse?
While physical abuse is the most visible form of abuse in VAWA applications, it is not the only way to qualify. In fact, other forms of "extreme cruelty" may lead to a VAWA application approval. These may include:
Threats of violence;
Sexual abuse;
Sexual exploitation;
Verbal abuse or degradation;
Emotional abuse;
Isolation from society;
Intimidation;
Economic abuse;
Threats to take away your children; or
Threats that your abuser will have you deported.
Therefore, you may still meet the VAWA requirements without having suffered from physical abuse. Speak with your VAWA lawyer to determine whether you qualify.
Do I need to have a police report to meet the VAWA requirements? Can a VAWA lawyer help if I don't have one?
No, you do not need to have a police report in order to meet the VAWA requirements. While a police report can be helpful, your VAWA attorney may be able to gather sufficient evidence of abuse without one.
Can I file a VAWA self petition if I am not divorced?
It is your choice whether to stay with your partner during the VAWA petition process. And while you should not feel like you have to stay with your abuser, being divorced can potentially make it more difficult to win your VAWA petition. Ensure you clarify your options with your VAWA lawyer before making this decision.
What if I stay with my partner during the VAWA petition process?
Again, you have the right to choose. You can win your VAWA petition under both circumstances, whether you are living together or separately.
Am I required to have a VAWA immigration lawyer?
No, you are not required to have a VAWA immigration lawyer in order to file your VAWA application. However, the VAWA petition process is quite complicated and a dedicated VAWA attorney can help give you the best chance possible of being approved.
Kitay Law Offices can help with your VAWA petition
An experienced VAWA lawyer at Kitay Law Offices can help present the strongest case possible for you. Don't go it alone as the process is long and complicated. You can reach us online or by calling 888-KITAYLAW today!