You might never need a car accident lawyer in Pennsylvania. However, the odds are fair that you may. The average driver in the U.S. files an insurance claim for an auto accident every 17.9 years. So, if you drive long enough, you will very likely have a car accident.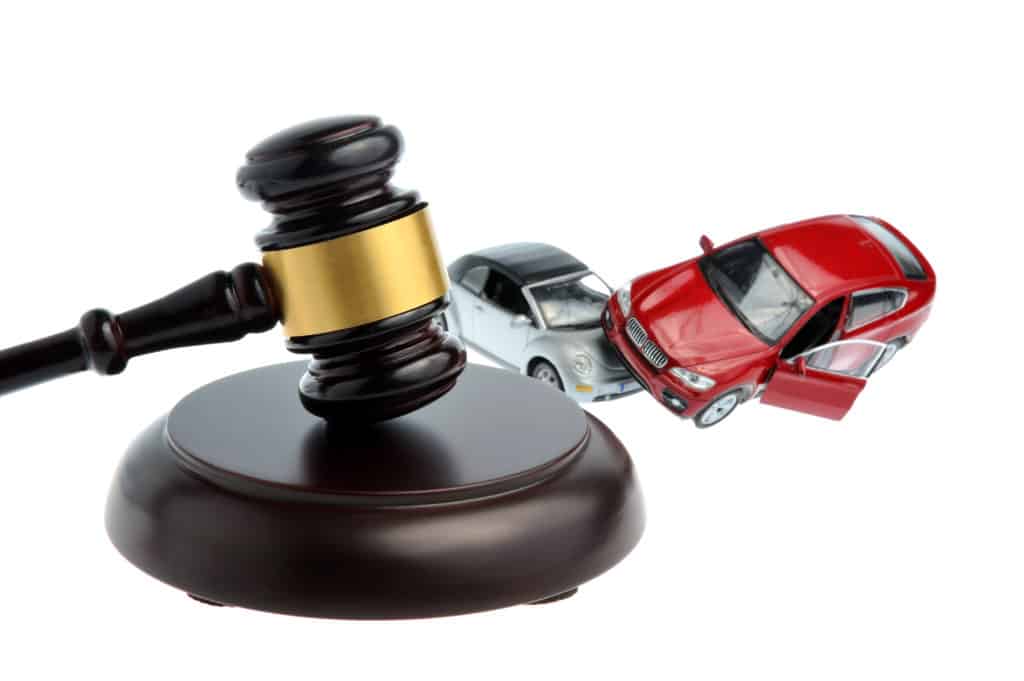 Accidents with no injuries or property damage might not need a lawyer. However, about 3 million people suffer injuries in the 6 million car accidents that happen every year in the U.S. Worse yet, about two-thirds of these injuries are permanent. These are the types of cases in which a car accident lawyer at Kitay Law Offices can help you.
KITAY LAW OFFICES
HAS BEEN FEATURED IN: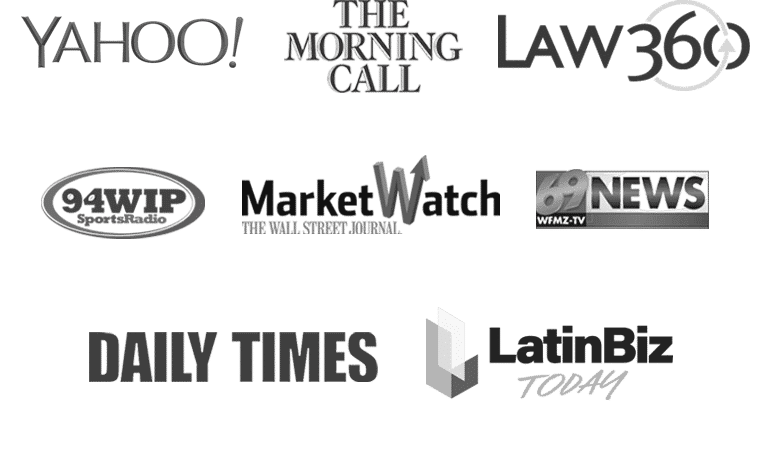 Begin by Asking Questions
One of the most important jobs for a lawyer is to answer your questions. Most people looking for a car accident lawyer have never had a legal problem or hired a lawyer. They usually have many questions about both procedures and laws. Lawyers answer these questions to guide their clients through the legal process.
Moreover, lawyers provide legal advice and counsel to clients. This legal advice can include a review of the strengths and weaknesses of your case. A lawyer can also provide advice on how to use those strengths and weaknesses to your advantage. At Kitay Law Offices, you can get a free consultation and get the answers to your questions.
How Serious Do Your Injuries Need to Be to Get a Car Accident Lawyer in Pennsylvania?
You may feel that minor injuries, such as cuts and bruises, are not worth a meeting with a lawyer. However, you should consider contacting a car accident lawyer any time you have been injured, regardless of the severity. There are a few reasons for this:
An injury can get worse over time. An injured knee that feels like a minor knee ache may involve torn ligaments or cartilage that gets worse.
A chronic injury can develop over time from a car accident. Thus, a ruptured spinal disc can press on nerves in the spine. This can cause chronic pain in the back, hip, leg, and feet.
Hidden injuries can emerge. For example, traumatic brain injuries (TBI) become apparent only as symptoms like memory loss, fatigue, and emotional problems develop.
Even minor injuries may require medical treatment, physical therapy, and medication. They may also lead to missed work and lost pay.
Mental disorders and anxiety states can take time to emerge. In fact, these can become ongoing medical issues, such as post-traumatic stress disorder (PTSD).
If you have any symptoms that you believe are connected to an auto accident, you should seek medical attention. The medical records created will explain the extent of your injuries. These medical records will also help your personal injury attorney understand your prognosis and course of treatment.
How Long Can You Wait to Hire a Lawyer in Pennsylvania?
Deciding when to see a car accident lawyer is a balancing act. The first thing that you should do is get medical attention for any urgent injuries. This will give you a full picture of your injuries. Your lawyer can have a better discussion with you after you know the extent of your injuries.
On the other hand, you cannot wait too long. A statute of limitations defines the deadline for filing a lawsuit. Car accident lawyers in Pennsylvania have only two years to file personal injury claims. If you delay more than two years, your lawyer may have no options to help you. To reduce the risk of losing your claim due to time delay, you should see a car accident lawyer as soon as possible.
It is important to note that insurance companies try to pressure accident victims into taking quick settlements. Often times insurers rush to settle before you have even had time to see a car accident lawyer. Insurance companies know you are more likely to settle for a low car accident settlement amount without a lawyer. If an insurance company pressures you to settle quickly, it may be time to talk to a car accident lawyer.
In many cases, the car accident lawyer can negotiate a fair car accident settlement amount that covers your medical expenses. But if your lawyer cannot reach a settlement, your lawyer can represent you in an auto accident lawsuit. This work covers everything from filing the initial pleadings to presenting evidence and witnesses at a car accident jury trial.
What Can You Expect When You Get a Car Accident Lawyer in Pennsylvania?
The idea of meeting a lawyer scares many potential clients. However, your car accident lawyer is on your side. Your lawyer may ask tough questions of you. But throughout your case, your lawyer will act in your interest, providing legal counsel and legal representation.
During your first meeting, a car accident lawyer from Kitay Law Offices will listen to your story. You should include all the details related to your accident or your injuries. Even if you think the details are not important or relevant, you should bring them up. Lawyers know how to pick out important details from your story, so do not feel that you need to edit it. If you are more comfortable speaking Spanish, Kitay Law Offices will provide you with a Spanish Bilingual legal assistant or paralegal at no additional cost to you.
Once you have discussed your accident, the lawyer will often provide you with some legal and practical advice. Pennsylvania does not certify specialists in personal injury law. However, car accident lawyers in Pennsylvania have both experience and an interest in handling these types of cases. Their advice will provide you with the benefits of those years of experience.
For example, the lawyer will develop a legal strategy for negotiating with insurance companies. This strategy may be based on the lawyer's prior dealings with those companies. The strategy may also be influenced by the type of injuries you suffered and the nature of the accident. Once you hire the lawyer and approve the strategy, your lawyer becomes the point of contact with the insurers. While dealing with the insurers, your lawyer will represent your interests and advocate for your position.
How Much Does It Cost to Get a Car Accident Lawyer in Pennsylvania?
Most personal injury lawyers work on a contingency fee. This means that you do not pay any up-front fee to the lawyer. Rather, the lawyer is paid from the settlement amount or damages award that the lawyer obtains for you. In other words, if you don't win, you don't pay.
These fees are usually based on a percentage of the settlement or damages. This ensures that the lawyer's fee will not eat up all your settlement. After the lawyer's fee, funds will remain to pay for your medical treatment and property damage from the accident.
Do You Only Need to Get a Car Accident Lawyer in Pennsylvania if You are Going to Court?
Simply stated, no. There are many benefits to hiring a car accident lawyer early in the process of seeking car accident compensation. A lawyer can help to reach a settlement with insurance companies and avoid going to court. This can speed up your payment and avoid the time, effort, and uncertainty that goes into a car accident jury trial.
Moreover, when you hire car accident lawyers in Pennsylvania, you also get an entire firm of lawyers and staff. After you sign a power of attorney agreement with the law firm, all your medical records will be tracked by the legal staff. This keeps your case organized. It also tells your lawyer exactly what you need to pay your past and future medical bills.
Here is a List of What You Should Bring to Your Initial Meeting with a Car Accident Lawyer
Copies of any police reports and photos of the accident scene. The insurance companies will likely have copies of these documents. To represent your interests, your lawyer will need access to them as well.
Contact information for witnesses. This can be a list of the names and contact numbers for everyone who witnessed your automobile accident.
Contact information for passengers. This should include the names and contact numbers for anyone else in your car who was injured in the accident. Based on the facts of the case, your car accident lawyer may be able to represent everyone in your vehicle.
Any records that list your time off from work. Your records should also show lost pay resulting from your time off. If you do not receive paid time off be sure to bring pay stubs showing hours and wages missed from work because of your injuries.
Receipts for all related expenses and costs. A lawyer will want to see estimates, bills, and receipts for any property repairs and medical treatment. This includes documents like hospital bills, auto repair estimates, and doctor receipts. This information will help the lawyer figure out how much you will need to be made whole.
Medical records. Finally, you will want to bring medical records that show the extent of your injuries. If you do not have these records, your lawyer will have you sign a power of attorney and health records privacy waiver. This will allow your lawyer to request these records on your behalf.
What can happen if I don't hire a lawyer?
If your accident is a simple fender bender and you are certain you have no injuries, then you might be okay without a lawyer. However, even in cases like these you might notice injuries later. Days and even weeks later, you might wake up with a stiff neck or a sore back. You might also have headaches or mood changes.
If you don't hire a lawyer, you could go your entire life without compensation for your injuries. You will have to work directly with the other driver, the police, and the insurance companies to resolve everything. As you can probably imagine, dealing with all of this on your own is not always easy.
Some people feel guilty about hiring a lawyer to represent them. However, this is the only way to discover and protect your rights. Many lawyers can also refer you to outstanding doctors. These doctors and their medical staff can evaluate your injuries, helping to make sure you don't miss something.
Remember, you never have to pay for a free consultation at most law firms. You have nothing to lose by speaking with an attorney, and you may save yourself from a lifetime of suffering.
Car Accident Lawyers at Kitay Law Offices Have the Skills and Training to Carry the Burden of Your Case
The key to good legal work is for you to bring an open and honest attitude to your lawyer. Attorney-client privilege shields all discussions that you have with your lawyer in the course of your legal case. This protection allows clients to fully disclose the facts of the case so that the lawyer can prepare a legal strategy. For example, if you were on a phone call when the accident happened, you should discuss that fact with your lawyer since it may bear on the case.
"When to get a car accident lawyer" is not as important as "why you should get a car accident lawyer." Simply put, doing it yourself is usually not an option for most people injured in a car accident. In addition to the physical and mental strain of being injured, very few auto accident victims have the skill or training to deal with a seasoned claim adjuster or insurance defense lawyer.
Kitay Law Offices can remove the burden of your legal case so you can focus on getting better. From gathering records to dealing with insurance companies to arguing your case at trial, our lawyers have the tools to present your best case for car accident compensation.
This overview is not intended as legal advice because every case is unique. Contact us for a free consultation to discuss any car accident personal injury claim you may have. We are car accident lawyers in Pennsylvania with over 25 years of experience. Bilingual staff is available for Spanish-speaking clients.