An Aggravated Assault Lawyer Can Protect Your Rights
An experienced aggravated assault lawyer can help keep your life in order.  This is important because an aggravated assault conviction could ruin your life. Importantly, it could result in you spending years in prison and paying a very large fine.  The many facts of your case will determine the outcome. This includes how, when, and why the assault occurred, as well as the opinions of the judge and prosecutor assigned to your case.
Hire an Experienced Aggravated Assault Lawyer
Anyone facing an aggravated assault charge should speak with an experienced attorney. Here at Kitay Law Offices, we've been in practice for over 25 years. Therefore, we know the local judges and prosecutors. As a result, we can explain how they are likely to prosecute your assault case. We will fight to get you the best possible outcome. Importantly, this may include obtaining dismissal, acquittal, or the shortest possible jail sentence.
Two Different Types of Assault Charges
There are two different types of assault charges in Pennsylvania: aggravated assault and simple assault. Simple assault is a second-degree misdemeanor with a fine and a jail term up to 2 years.
Aggravated assault is much more serious than simple assault (see: this link). This crime has a classification of either a first-degree or second-degree felony. It all depends upon the details of the case. According to the law, aggravated assault is an attempt to knowingly or recklessly cause serious bodily injury to another person. In order to win the case, the prosecutor must prove the defendant behaved with intention. The prosecutor must also prove that the defendant knew what he or she was doing.
KITAY LAW OFFICES
HAS BEEN FEATURED IN: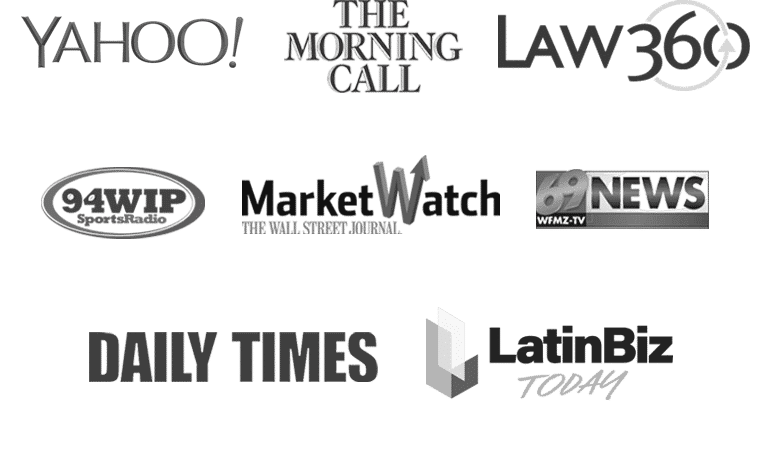 Making a Case for Aggravated Assault
The prosecutor will attempt to prove that the defendant acted knowingly or recklessly. In addition, the prosecutor will try to show that your actions caused severe bodily damage to another person resulting in an injury. The injury may result in a permanent loss, impairment, disfigurement or even cause a death risk. Moreover, if the altercation includes use of a deadly weapon, such as a gun or knife, there's a good chance the aggravated assault will be considered a felony. In addition, if the incident involves a public employee or official, the charge increases from Simple to Aggravated. More on this topic below in the Frequently Asked Questions section of this page.
Finally, you may be charged with an aggravated assault even if you do not actually cause severe injuries to another person. It may be enough to sustain the charge if you tried to cause harm, but were not successful.
Contact Kitay Law Offices
These charges are very serious. A conviction can mean years and years in prison. Building a strong defense is the best thing to do. Therefore, it's important to understand your rights and know your options. You can contact a criminal defense lawyer at Kitay Law Offices today for more information by calling 888-KITAYLAW.