Car Accident Lawyers in Pennsylvania
Are you looking for car accident lawyers in Pennyslvania? The attorneys at Kitay Law Offices have represented thousands of drivers who have been in a car accident. We handle several types of car accident cases, some of which include:
Head-on collision
Caused by texting or cell phone usage
Truck accidents
Hit and run
Involving a drunk driver
Multi-vehicle and single-vehicle crash
T-Bone accident
Rear-ended
Sideswiped
First, see a doctor or go to the hospital emergency room if you have been injured in a car accident. Next, you should contact an experienced auto accident attorney at Kitay Law Offices.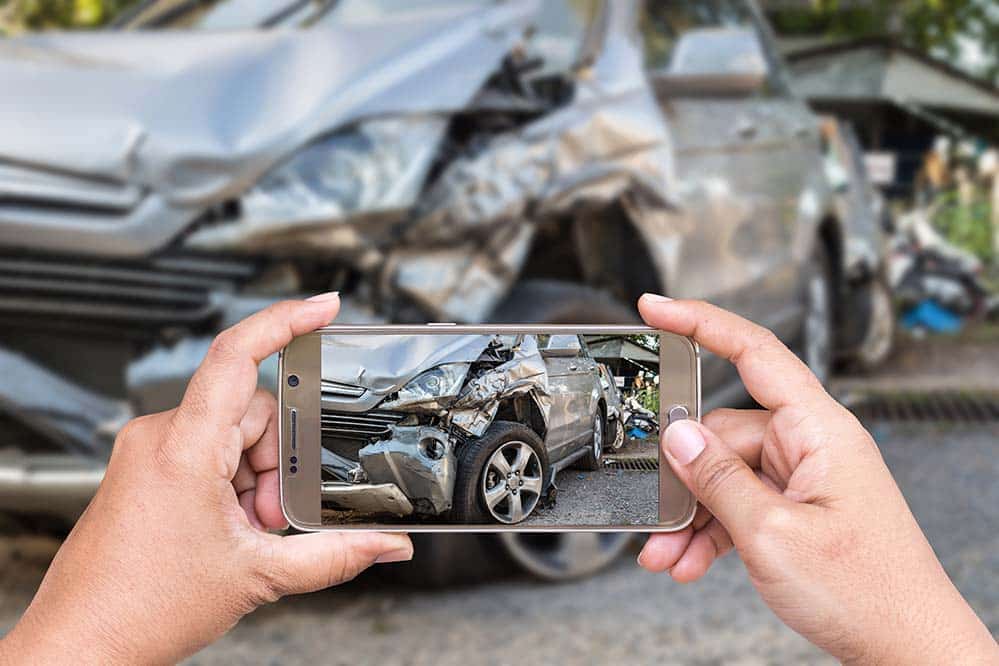 Automobile Accidents
Kitay Law Offices is home to experienced Pennsylvania car accident attorneys. While auto accidents include collisions that involve a car, they also can include trucks like a tractor trailer, 18-wheeler, motorcycle, train, bus, boat, or ATV. In fact, at some time in our lives, most of us will experience an accident and might have even suffered an injury like a broken leg or whiplash. As a result, in some cases you may need a car accident lawyer. For example, determining who is at fault for an auto accident usually requires the investigation and determination of damages by a professional. Sometimes, a car accident may be caused by a negligent driver, a defect in the car, bad weather conditions, a missing or defective street sign, faulty maintenance, or a number of other factors.
You should be aware that in Pennsylvania, the Motor Vehicle Financial Responsibility Law requires insurance companies to give the insured the option of selecting "Limited Tort" or "Full Tort," with the full tort option being only slightly more expensive than the limited tort option. If you select limited tort, you are usually unable to sue for pain and suffering unless you sustain a serious injury, which has been defined as "death, serious impairment of body function or permanent serious disfigurement."
Although auto-insurance companies market limited tort policies as a way for you to reduce auto-insurance premiums, the limited tort option severely reduces your ability to receive compensation for your injuries while only marginally reducing the premium expense. It is very important that you choose the "full tort" option on your car insurance.  And if you are not sure whether you have it, call your insurance company and ask. Therefore, if you or someone you know has been injured or incurred financial damages as the result of an auto accident, call Kitay Law Offices at 1-888-KITAY-LAW for a free consultation and case evaluation.
Automobile Accident Causes
Car accidents can have many causes, from a distracted driver who just got their license, to an experienced driver who just got lazy following the rules of the road. Car accidents are also caused by failure to exercise caution during bad weather conditions and other problems like poor road design and maintenance. Additionally, the PA Department of Transportation (PennDOT) provides a pretty good mapping system for the entire state of Pennsylvania. You can check this map prior to a drive for things like bad weather road conditions, closures and construction. You can find the mapping system here: https://www.511pa.com.
If you or someone you love has been injured in an accident, it is important to know exactly what happened so you can understand the cause and your rights. You will want to speak with an auto accident attorney to make sense of it all.
Was the accident the driver's fault?
The driver is to blame for many car accidents. For instance, such errors or mistakes might be caused by the driver:
Being high on drugs or drunk on alcohol
Texting and driving
Taking their eyes off of the road to change the radio station
Falling asleep at the wheel
Speeding or driving too fast in bad weather
Blowing through red lights and stop signs
Disregarding traffics signs and signals
As a result, it's important to always follow the rules of the road. Therefore, limit distractions and take a break if you are too tired to concentrate. Remember, one mistake can change lives forever.
Was there a problem on the road?
If the driver is not at fault, the road itself might have caused the accident. Problems with the road can include:
Signs or signals hidden by trees, snow, or ice
Slippery roads caused by ice, rain, oil, snow or trash
Missing, broken, or poorly placed signs or signals
Bad road design
Poor road maintenance
Cracks and potholes
Road or lane construction
City, state, and county government agencies are responsible for designing roads as well as maintaining the roads so they are safe. Therefore, if your accident results from one the these problems you might be able to sue.
However, these kinds of car accident cases are complicated. You can't just sue the government because a big pothole caused an accident. Your attorney will have to complete a detailed investigation. Further, special rules apply when suing a government agency. Therefore, ensure your attorney has experience in these types of accidents.
For most cases, you have two years to sue for your injuries in Pennsylvania. This is the official statute of limitations for car accidents in Pennsylvania. Yes, that may sound like a long time, but it goes by quickly after an accident occurs. So, don't wait to have your case evaluated. Call Kitay Law Offices today for a free consultation at 888-KITAYLAW.
Where can you find our Pennsylvania car accident lawyers?