The workers' compensation lawyers at Kitay Law Offices fought hard and won a $310,000 workers' comp settlement recently.
Our client is a former Gulf War Veteran and Patrolman First Class for a township police department. He was assaulted while on the job and was dragged 50 feet by a suspect. His left shoulder and left knee had damage with severe strains and a lot of pain. Sadly, his injuries became worse when the police department demanded that he return to work. When the pain and suffering got out of control, Kitay Law Offices went to work to obtain a Workers' Compensation settlement.
KITAY LAW OFFICES
HAS BEEN FEATURED IN: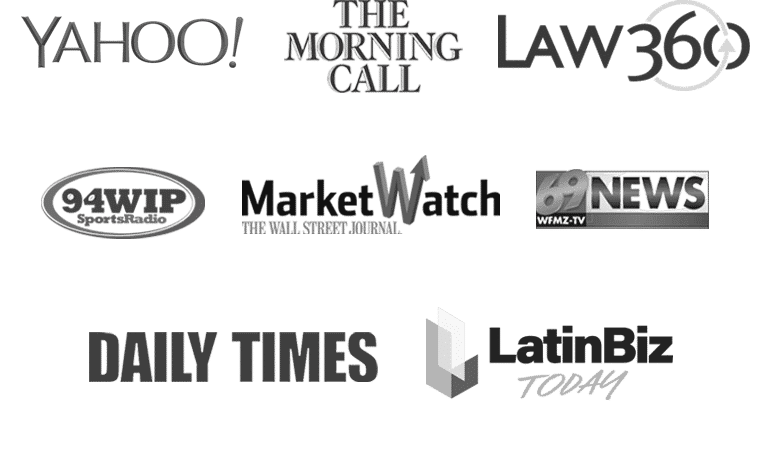 Returning to work too soon after an injury can make matters worse.
Like the good soldier that he is, our client went back to work and tried to cope with the pain. However, one day while working, he reached for a medical bag and felt a painful tear or rip in his arm and shoulder. Unfortunately he tore his bicep, as well as the labrum in his shoulder. After surgery and rehab he went back to work only to injure his left shoulder once again. The injury happened while arresting a violent man. At this point our client could not return to work. He was now on temporary total disability in line with the "Pennsylvania Workers' Compensation Act" and the "Heart and Lung Act".
Our client's injuries included myofascial pain dysfunction, post-traumatic shoulder sprain/strain disorder, and tendinitis of the supraspinatus tendon. If you've ever had tendinitis, you know just how painful it can be.
Feeling helpless and emotionally out of control.
Feeling helpless, emotionally out of control, and traumatized, our client made the right choice and came to Kitay Law Offices for help. Our experienced workers' compensation lawyers and legal team fought hard and were able to obtain a $310,000 workers' comp settlement.
It is an honor for Kitay Law Offices to come to the aid of American heroes. We are humbled that our client, a Patrolman First Class/Gulf War Veteran trusted us. We thank you for your service to our country and our community.
About the Pennsylvania Workers' Compensation Act and Police Officers:
Pennsylvania police officers are eligible to receive workers' compensation benefits under the Pennsylvania Workers' Compensation Act. In addition, they can receive full wage replacement under the Pennsylvania Heart and Lung Act if they suffer an injury in the line of duty.
Police officers are eligible for:
medical
wage loss
vocational rehabilitation
specific loss and death benefits
Police officers must follow normal procedures, this includes notifying their immediate supervisor of their injury and submitting an Employee Injury Report. The law requires that those with injuries seek treatment at an approved Network Provider or they will not receive reimbursement for the treatment.  However, in extreme emergencies they should be taken to the nearest hospital or trauma center.
About Pennsylvania Heart and Lung Act
The Pennsylvania Heart and Lung Act covers law enforcement officers and firefighters who suffer temporary injuries or contract certain diseases while on the job. Under the Act, police officers who suffer temporary injuries are expected to return to work, but may be compensated for:
their full salary
medical expenses
hospital expenses
Kitay Law Offices Can Help
When filing a workers' compensation claim, it is important to adhere to policies and deadlines. Kitay Law Offices can help. We know how to file the appropriate claims and gather the evidence needed to pursue your claim. Kitay Law Offices has represented injured police officers and their families for over 25 years. We consider it our duty to fight on behalf of law enforcement to ensure that they receive the compensation they deserve. For more information, please contact Kitay Law Offices for a free consultation.