In this article we will discuss how to exercise your Pennsylvania workers' compensation rights. This includes everything from filing your workers' comp claim to getting benefits.
Pennsylvania workers' compensation rights apply to workers injured on the job. More specifically, the benefits include medical care for your injury and wage benefits for missed work.
The state has a simple process for filing your workers' compensation claim. In fact, your employer takes the lead in reporting your injury to its insurer.
KITAY LAW OFFICES
HAS BEEN FEATURED IN: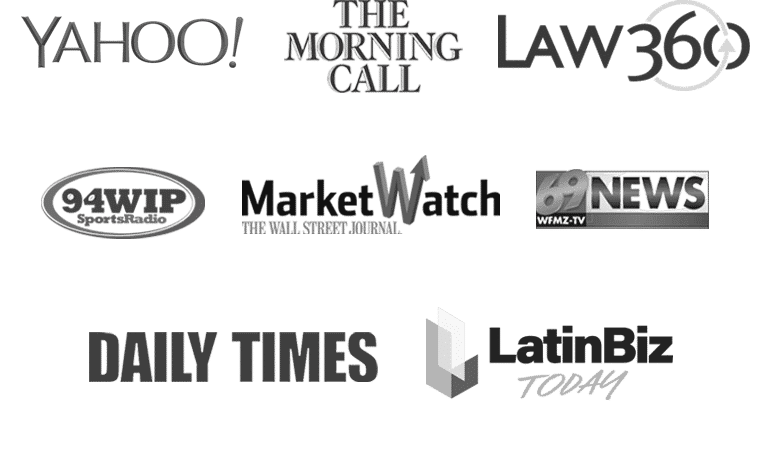 However, the process does not always proceed as smoothly as planned. For instance, your employer and its workers' comp insurer may find reasons to deny, reduce, or end your workers' comp benefits. If or when this happens, you should speak to a workers' compensation lawyer immediately.
Filing a Claim for Workers' Compensation Rights in Pennsylvania
When you are hurt at work or feel pain from repetitive stress, you should seek medical care as soon as possible. You do not need to seek medical care for your workers' comp claim to be approved. Doing so, however, ensures you have clear medical records. This will, in turn, improve your chances of receiving workers' comp benefits.
Your records typically document the nature, severity, and date of your injury. The state of Pennsylvania has a strict deadline for workers' comp claims. Records showing when you sought medical care will help you prove that you did not delay your claim.
How to File a Workers' Comp Claim
You must tell your employer about your injury to begin the claim process. There is no set requirement for how you inform your employer. If your employer learns of your injury by the way it happened, that satisfies the law. For example, if your boss called an ambulance for you, you do not need to write a note to your employer. However, since your employer may nit-pick every action you take to avoid paying your benefits, you should always send in a notice to create a record.
You only have 21 days after your injury to notify your employer. If you wait for more than 21 days, your benefits do not start until the day you send the notice. Delays of more than 120 days result in a complete loss of workers' comp benefits.
What's Next After Filing a Workers' Comp Claim?
Once you inform your employer, you have finished your role in starting the claim process. In an ideal world, your employer passes this on to the state. Your employer also informs its workers' comp insurer, who then reviews the claim. Within 21 days of receiving the claim from your employer, the insurer decides to grant or deny it.
However, employers and insurers do not always act in an ideal way:
Your employer could delay reporting the injury to its insurer and the state.
The insurer may deny the claim to delay benefits.
The employer may send you to a company doctor or nurse to dispute your injury.
And even if the insurer grants the claim, it can request medical exams to cut or end your benefits.
When these events happen, you will want to involve a workers' comp lawyer. Remember, you have workers' compensation rights in Pennsylvania!  In fact, it is best to get a workers' comp lawyer involved BEFORE anything happens to harm your case.
You can petition the state's Department of Labor if your employer failed to notify the state or its insurer. Likewise, you or your lawyer can challenge a claim denial or a request to end or cut your benefits. However, you must act quickly because challenges must be filed within three years of the injury.
Examples of Reasons for Denial
If the insurer denies your claim, it must explain why. Although the law simplifies the process of paying workers for on-the-job injuries, insurers often resist paying claims. Some of the reasons they use to deny, end, or cut benefits are as follows:
No injury: If the workers' comp insurer suspects you faked your injury, then it can deny benefits.
Pre-existing condition: The insurer may deny benefits if it believes you filed a claim for a prior injury. However, the insurer must grant claims for pre-existing conditions worsened by your job.
No cause: Workers' comp benefits are only granted if your work caused your injury. For example, if your injury occurred while biking for fun, the insurer can deny a workers' comp claim. But if you work as a bike messenger, the same injury on the job would entitle you to benefits.
Own time: If your injury occurred during a break or outside of work hours, the insurer can deny your claim for workers' comp benefits. The exception is if you were on an errand for the company or your employer. For example, you can claim benefits if you suffered a car accident injury while picking up pizza for the office.
Organizations must afford their employees workers' comp. Some employers try to dodge this by only hiring "contractors" yet treat them like employees. The state is aware of this ruse and can penalize such employers.  So even if your employer says that you cannot get workers' comp benefits because they classify you as an independent contractor, you should still contact a lawyer for a consultation.
What Are My Pennsylvania Workers' Compensation Rights?
By implementing workers' compensation, the state of Pennsylvania created a system of laws that provides benefits to workers injured on the job. This includes the following:
Nearly universal: The law requires most employers to buy workers' comp insurance. Companies can insure through the state's workers' comp fund, private insurers, or self-insurance.
No-fault comp: Workers' compensation rights usually apply regardless of fault. This means you need not prove negligence by your employer to get benefits.
All injuries: Workers' comp pays benefits for any injury as long as you were hurt on the job.
In exchange for these rights, the law prevents you from suing your employer for your on-the-job injuries. However, this limit applies only to personal injury. Workers' comp does not limit your right to sue for other reasons. If your employer breaches an employment contract, discriminates against you, or harasses you, you can sue.
Moreover, your employer cannot fire you or retaliate against you for filing a workers' comp claim. This means that you should not fear losing your job by telling your employer that you suffered an injury on the job. Your employer may, however, change your job duties if your doctor deems it necessary. Your employer may also fire you if you can no longer carry out your job.  If this happens, you will want to hire a lawyer as soon as possible to protect your rights.
Benefits Available Under Workers' Comp
When the insurer approves a workers' comp claim, you receive two main benefits.
Medical care: Workers' comp covers all medical care without co-pays from you. There are also no limits on medical benefits.
Wage loss: You will receive payments to replace lost wages due to missed work. Workers' compensation rates for wage-loss payments vary based on your weekly pay. For workers in the highest wage tier, payments are 66 2/3% of your weekly wage. These payments are capped at $1,081.00 per week for injuries that occur in 2020. Wage tiers, caps, and rates change often. The state's website lists the current workers' comp tables.
Permanent injuries may pay a worker or the worker's family extra benefits. For example, if you lose a limb, your vision, or your hearing, you can receive benefits. However, the workers' comp insurer only pays these benefits for a fixed period of time.
Similarly, death benefits can be paid to a spouse or children of an employee who is killed on the job.
Should I Get a Lawyer to Protect My Pennsylvania Workers' Compensation Rights?
There are many times when a workers' comp lawyer can help you. We'll look at five of these below.
1. Reviewing Benefits
Insurers will sometimes hide behind the complex workers' comp laws when giving benefits. Even when the insurer approves a workers' comp claim, the insurer may still pay the wrong amount. A workers' comp lawyer can review your payments. Through this inspection, you may realize tens or hundreds of dollars not remitted to you each month.
2. Challenging a Denial of Benefits
When your employer or their insurer denies your claim, a workers' comp lawyer can help. They'll review the denial notice and determine whether you can challenge it.
You can challenge a denial of benefits without a lawyer. However, the court system that reviews petitions uses both case law and workers' comp regulations to decide petitions. You can be sure that your employer and their insurer will have a lawyer representing them.  So, you will benefit from the help of a lawyer to make the best case.
3. Exam Requests
As mentioned above, an employee who receives workers' comp benefits is subject to medical exams and reviews. These are meant to make sure you still need your benefits. But insurers may use these exams and reviews to harass the employee. As always, remember that you have workers' compensation rights in Pennsylvania.
A utilization review determines the need for past, current, or future medical care. For example, if your doctor orders physical therapy, the insurer can request a review before agreeing to pay for the therapy. A review can also look at past treatment. Suppose your doctor conducts a medical procedure and sends a bill to the insurer. The insurer can request a review before paying the bill.
In either case, the medical review or exam is conducted by any neutral medical provider. A lawyer's help can make the difference between an insurer approving or denying your request for treatment.
4. Interview Requests
A vocational interview determines if you are truly unable to work. The interview measures the job functions you can perform. This includes your old job tasks as well as any other job tasks. For example, the interview will examine if you can do desk work instead of physical labor.
A job expert acting on behalf of your employer and its workers' comp insurer conducts the interview. A lawyer can help you avoid the traps the interviewer may set for you.
5. Fighting Petitions
Finally, a petition to end, reduce, or suspend your benefits puts you in direct conflict with your employer's insurer. The petition will lay out reasons you are not entitled to exercise your workers' compensation rights. The odds of beating such petitions may increase significantly with the help of a workers' comp lawyer.
This overview is not meant as legal advice because every workers' comp case is unique. Contact us for a free meeting to discuss injuries you may have suffered at work. We have over 25 years of experience protecting workers' compensation rights and charge no upfront fee. We also have bilingual staff to attend to Spanish-speaking clients.