Are you asking yourself "What Does a Workers' Compensation Lawyer Do?"
A workers' compensation lawyer helps people get medical care and wage replacement benefits after being hurt at work. Workers' comp covers workers at almost every business in Pennsylvania. Although the system is designed to protect workers' interests, navigating the system can be complicated for many workers.
KITAY LAW OFFICES
HAS BEEN FEATURED IN: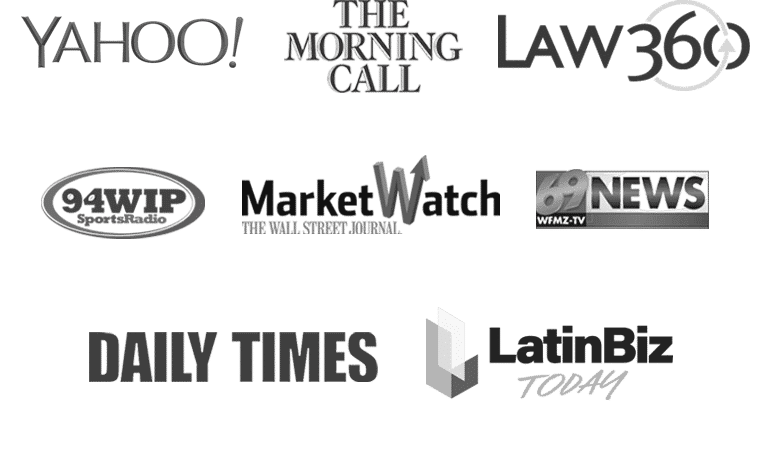 Fortunately, a workers' compensation lawyer can help injured workers improve their chances of obtaining the best possible result. The lawyer's knowledge of workers' comp laws and the workers' comp system will help to guide you through the process.
By the way, you should know that workers' compensation lawyers are also sometimes called "workman's compensation lawyers."  These phrases are interchangeable and mean the same thing.
How Can a Workers' Compensation Lawyer Help?
The knowledge and experience of a workers' compensation lawyer can help you at various points during a workers' compensation claim. The best work injury lawyers prefer to take action soon after your injury. This early involvement helps you and your workers' compensation lawyer develop the best possible case.
The reason is that the legal issues that will affect your case begin almost immediately after your injury. Your actions will be scrutinized. From how quickly you seek medical treatment to the timing of your notice to your employer, your employer and its workers' comp insurer will seize on missed deadlines and inconsistencies in your case to deny your claim for workers' comp benefits.
So, you ask "What does a workers' compensation lawyer do?"  For starters, your lawyer will take proactive measures to protect your rights and maximize the benefits you can receive.
When Should a Workers' Compensation Lawyer be Consulted?
If you do not have a workers' compensation lawyer at the beginning of your case, the need may arise during the case itself. Some examples include:
Refusal by your Employer
Your employer might refuse to file a First Report of Injury to begin the claim process. Some reasons for refusal could include an injury the employer believes to be the result of workplace rule violations or horseplay. A lawyer can help an injured worker bypass the employer by filing a petition for compensation within three years after the injury.
Claim Denial
Your employer's workers' compensation insurer might deny a claim. Like the employer, the insurer may deny claims for injuries that resulted from rule violations or horseplay. An insurer can also deny a claim when it believes the injury was solely a pre-existing condition or did not result from your employment. After a denial, an attorney can prepare a petition for compensation to file with the Pennsylvania Department of Labor and Industry.
Independent Medical Examination
An employer can request that an injured worker submit to a medical examination to verify the injury and its severity. Before attending an examination, you may want to consult with a lawyer.
Suspension, Modification, or Termination of Benefits
If you receive workers' compensation benefits, but the insurer cuts them off or changes them before you have recovered, a workers' compensation attorney can help you challenge the insurer's action.
Utilization Review
When your medical provider recommends a course of treatment for your work-related injury, the insurer can request a utilization review to determine whether the treatment is reasonable and medically necessary. A lawyer can represent you during the utilization review to provide medical evidence supporting the need for treatment.
As you can see, answering the question "What does a workers' compensation lawyer do?" is actually pretty complex.  Over the course of your claim, many different actions may occur where you will need a lawyer to help navigate confusing rules and terminology.
Do I Need a Lawyer to File a Claim?
No. You can file a petition for compensation without a lawyer. However, your employer or its workers' comp insurer will be represented, so you will want to have a lawyer to stand on equal footing through the process.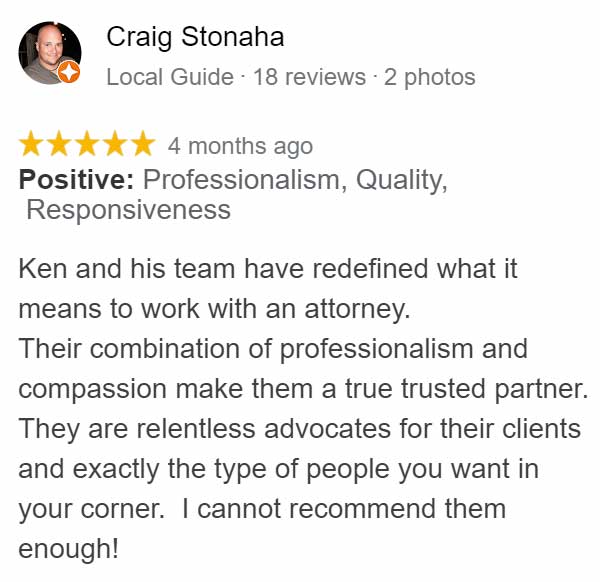 Moreover, if you need to petition for compensation, your employer or its insurer has already denied your claim. This means that your case probably presents some legal or factual issues that they have latched onto while refusing compensation.
This does not necessarily mean that your case is not worth pursuing. Keep in mind that your employer and its workers' comp insurer have an interest in denying your claim. Your employer's premiums are based on the claims paid against its policy, and its insurer will be reluctant to part with its claim reserves.
As a result, it is worthwhile to consult a lawyer about your case before filing a petition, even if you are unsure whether you will eventually hire one.  One answer to your question of "What does a workers' compensation lawyer do?" is that they can help evaluate your case and explain your rights.  Many workers' comp lawyers offer free consultations so you can get a sense of the legal issues involved in your case and make informed decisions about whether to hire a lawyer.
Evaluating Your Workers' Compensation Lawyer
Strange and unpredictable outcomes can occur even when your case is strong and your lawyer is knowledgeable and experienced. Because of this, experiencing tough issues in your case and time delays doesn't necessarily mean you have a bad lawyer. Nevertheless, you should know that you have the right to consult with another lawyer if you are unhappy with your representation.
What a Good Lawyer Should Do for You
After your case has ended, you can often evaluate your workers' compensation lawyer based on the results. While a case is pending, however, you can also evaluate your lawyer based on their skills and the conduct of your case, including:
Good Communication
Your lawyer should explain issues in a way that you understand. Moreover, a lawyer should keep you up to speed on your case by providing you with copies of important letters and notices. Just as important as your lawyer's communication ability is their willingness to listen to you and understand your goals.
Experienced
Your lawyer should anticipate what will happen in your case based on their previous experience. Even though they cannot predict the precise outcome, the lawyer will be able to tell you how your case will likely proceed and what your options will be at each point.
Knowledgeable
Unlike experience, a lawyer's knowledge of the law helps them evaluate your case. More importantly, a knowledgeable lawyer can use the law to create the arguments required to persuade an insurer or workers' compensation judge of the merits of your case.
Creative
Every case is different. A creative lawyer can find facts in your case to fit into the statutes and precedential cases to argue for the desired result. They can also put your case into a position that makes it difficult for an insurer or judge to deny.
Strategic Thinking
One underappreciated value of a good lawyer is the ability to provide advice to craft a winning case. For example, a strategic lawyer may suggest medical tests or treatments that can improve the posture of your case or increase your benefits. Similarly, they may develop a strategy of using motions to narrow down issues and close off possible counter-arguments.
After learning about these qualities, you should be well on your way to answering "What does a workers' compensation lawyer do?"
Signs of a Bad Workers' Compensation Lawyer
You can identify a truly bad workers' compensation attorney through neglect of your case. However, very few lawyers fall into this category. Rather than being neglectful, some lawyers may simply be a poor fit for your case or your personality. Some signs of a bad fit include:
Cost: You should discuss fees with your lawyer at the outset of your case. If you are uncomfortable about the lawyer's fee structure, you should probably look elsewhere.
Heavy caseload: A lawyer who is too busy to take your phone calls, answer your emails, or provide copies of correspondence in your case might not be the best fit for you.  At the same time, you should not expect daily phone calls and emails since, most times, important aspects of your case do not change from day to day.
Disorganized: Workers' compensation cases can be paper-intensive. From wage records to medical reports, your lawyer needs to keep track of all your documents. A disorganized lawyer may be prone to overlooking key facts that help your case.
Poor connection: Your lawyer works for you. They should be able to listen to you, explain your options, and follow your directions. If you feel like you and your lawyer talk past each other or have too many misunderstandings, you should talk to other lawyers to see if you can find a better fit.
Unfortunately, if your answer to the question "What does a workers' compensation lawyer do?" includes the above qualities, that lawyer may not be the best fit for you and your case.
How Can I Change My Workers' Compensation Lawyer?
Changing lawyers during the pendency of a case is as simple as firing your current lawyer and hiring a new one. Once you have retained new counsel, your former lawyer will withdraw from your case, and your new one will give notice of the lawyer's appearance in your case.
Before taking this step, you should carefully consider the possible effects of a change in lawyers. Bear in mind that some aspects of your case are outside your lawyer's control. For example, your lawyer is probably not responsible if your case is taking too long. Similarly, they're not necessarily at fault if the workers' comp insurer refuses to settle your case.
Moreover, changing lawyers in your case will require tradeoffs. Your case will not go faster and may even drag out while your new lawyer comes up to speed. Your new lawyer will wait a few days to receive your files from your old lawyer. Plus, your new lawyer will need to spend some time reviewing your medical records and other documents.  As you can see, one of the answers to the question of "What does a workers' compensation lawyer do?" includes reviewing documents and files in order to put your case in the best position for success.
Sometimes a Change May Help
On the other hand, a contentious relationship between your lawyer and the insurer's lawyer can sometimes get better by retaining new counsel. Changing lawyers can sometimes facilitate settlement of a case. Similarly, a new lawyer can bring new zeal to your representation and propel the case forward.
Finally, changing lawyers can sometimes be complicated by fee considerations. Since most workers' comp cases are handled on a contingency fee basis, your new lawyer may have to split fees with your old lawyer. This means your new lawyer may not earn as much, and therefore may be reluctant to take your case.
How Much Does a Workers' Compensation Lawyer Charge?
Workers' compensation lawyers in Pennsylvania typically work on a contingency fee basis. This means that the lawyer's fee is paid from the settlement amount or award in your case. If you do not win, you do not pay.  So, part of the answer to your question of "What does a workers' compensation lawyer do?" is that they charge a fee for their services.
All lawyers' fees in workers' compensation cases must be approved by a workers' compensation judge, whether the case was settled or won after adjudication. Pennsylvania law caps workers' compensation fees at 20% of the award or settlement. However, a judge may adjust the fee on a case-by-case basis. Moreover, a workers comp judge can award attorney fees against an insurer if it unreasonably denies, suspends, terminates, or modifies a worker's benefits.
Workers' compensation lawyers will usually bill for hard costs as well. Such hard costs include, but are not limited to:
court reporter fees;
expert witness expenses; and
other costs paid out of the lawyer's pocket
These are typical costs that come up during a case, which come from the actions your lawyer takes to try and win your case.
What is Workers' Comp Fraud and Can My Lawyer Reduce the Risk?
Workers' compensation fraud occurs when an employee files a claim or a statement supporting a claim that contains false or misleading information about a material fact. More specifically, this occurs when an employee provides this information knowingly and with the intent to commit fraud. Thankfully, an innocent mistake or simple negligence in giving or reviewing a statement would probably be insufficient for fraud.
Some examples of actions that could constitute workers' comp fraud include:
Exaggerating the severity or duration of an injury.
Submitting a claim for a non-work injury or a pre-existing condition.
Partnering with a shady doctor to produce false or misleading medical records.
The pitfalls of workers' compensation fraud include loss of your job, a conviction of a third-degree felony, a fine of up to $50,000 or double the amount of the fraud, and imprisonment for up to seven years.
When you are hurt at work, lawyers can help you maximize your benefits without crossing the line into fraud. A lawyer with experience in workers' comp cases can recommend medical tests to uncover hidden injuries. For example, certain tests are necessary to uncover a traumatic brain injury after a fall.  Therefore, another part of the answer to your question of "What does a workers' compensation lawyer do?" is that your lawyer will help establish the evidence to support your case and avoid allegations of fraud.
Benefitting from the Guidance of a Lawyer
Most injured workers have no experience dealing with workers' compensation in Pennsylvania. One of the intangible benefits of hiring a lawyer is that they've gone through the process many times before. This brings both an objectivity about the workers' comp system and procedural experience to know what is coming. As a result, your lawyer can prepare you for the challenges of a workers' comp claim. Moreover, your lawyer can steer you clear of risks, while still maximizing your workers' comp benefits.
Contact us to schedule a free consultation with an experienced workers' compensation lawyer to discuss a claim for your on-the-job injury.