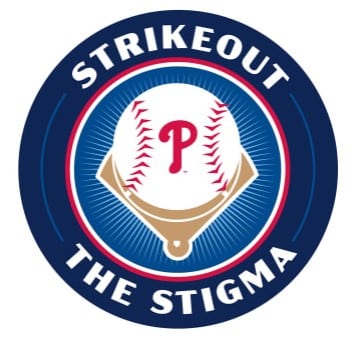 Mental health awareness is top-of-mind in the wake of Covid-19. Kitay Law Offices has partnered with the Philadelphia Phillies to strike out the stigma.
In a Covid-19 pandemic world, mental health awareness is top-of-mind. Months and months of mask wearing, working from home, and isolation are slowly easing. We are ready to get back to normal! But, is it that easy? The answer is no, not for everyone.
The CDC reports an increase in the amount of mental health conditions diagnosed during Covid-19.  Such conditions include: depression, anxiety, Post-Traumatic Stress Disorder, and suicidal ideation. That is to say, people have thoughts of suicide or planning a suicide. Consequently, some people have been disproportionately effected over others. These groups include: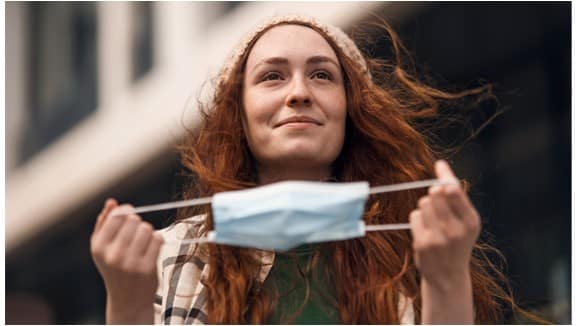 public health workers
younger adults
racial/ethnic minorities
essential workers
unpaid adult caregivers
Returning to a regular work schedule can help to ease feelings of being alone. Spending more time with family and friends is also important. Therefore, getting back to our regular activities like going to work and enjoying a family dinner can be life-savers for those who suffer from mental health illnesses.
However, simply getting back to normal is not enough to help many. Hence, town hall discussions about this topic are underway throughout the Philadelphia region and in the Lehigh Valley.
Recently, Tamala Edwards of Channel 6 ABC News hosted an in-depth discussion about mental health awareness. The discussion included several therapists and doctors who spoke about mental health awareness during COVID-19. Topics included work, family, and relationship stressors, as well as increasing suicide rates. Watch the full discussion here: 6ABC.
When there is insufficient mental health awareness, many people must unfortunately suffer in silence.
In spite of easing Covid-19 restrictions and a return to normal, the stigmatism associated with mental health disorders may stop those in the most need of help from actually getting help. As a result, many are forced to suffer in silence. But by promoting mental health awareness, this can be reversed and the lives of these individuals can be improved.
After all, no one should feel alone or hopeless. Most importantly, people need to know that help is available.
For this reason, Kitay Law Offices is joining forces with the Philadelphia Phillies for a new community outreach effort called Strike Out the Stigma. This newly created program features monthly panel discussions on Zoom and in person at Citizens Bank Park.
Some topics include: "Coaching and The Importance of Mental Health for Your Players" and "Parenting Through a Pandemic: Managing Dilemmas, Screen Time, and Difference of Opinions."
Monthly Panel Discussions
The monthly panel discussions are moderated by Phillies Ambassador Scott Palmer, and feature representatives from Minding Your Mind.
Minding Your Mind is a Philadelphia-based organization. It came about in 2007 because of the limited amount of mental health resources available to teachers and students. Since its inception, Minding Your Mind's reach has extended beyond the classroom to communities, professional associations, workplaces, and now the Philadelphia Phillies.
The goals of Minding Your Mind
Minding Your Mind seeks to increase awareness around mental health by:
Breaking the silence around mental health conversations.
Moving away from crisis-based response to prevention through education.
Ending the stigma and destructive behaviors often associated with mental health challenges.
Minding Your Mind is home to some of the area's foremost authorities on mental health. As a result, its representatives have been invited to the White House and the United Nations. In addition, Minding Your Mind has been featured on Good Morning America, Dr. Phil, CNN, and ESPN.
Mental Health Awareness: Strike Out the Stigma discussion topics
Future Strike Out the Stigma monthly discussions may include important mental health awareness topics like:
anxiety disorders, including panic disorder, obsessive-compulsive disorder, and phobias
depression, bipolar disorder, and other mood disorders
eating disorders
personality disorders
post-traumatic stress disorder
psychotic disorders, including schizophrenia
Kitay Law Offices is Here to Help
The Kitay Law Offices family has seen and experienced the struggles mental health conditions can inflict on individuals and their loved ones. For this reason, we now make a commitment to promoting mental health awareness initiatives throughout the Philadelphia region.
We are proud to partner with the Philadelphia Phillies in reaching out to our community about this important topic. Helping to educate our region about mental health is a big step toward reducing the stigma associated with mental health conditions. We hope this leads to more people getting the help they need to live long, happy, and healthy lives.
For more information about Strike Out the Stigma, contact Kitay Law Offices, visit https://www.mlb.com/phillies/community/educational-programs/strike-out-the-stigma, or email community@phillies.com.