Hire a car accident lawyer in Bethlehem who will fight for your rights.
Do you need to hire a car accident lawyer in Bethlehem? Kitay Law Offices can help with your case.
How many times have you heard about a car accident and traffic jam on Route 378 in Bethlehem? There are so many car accidents in our area, with some being minor and others fatal. Whatever your situation, you will want to speak with an attorney to determine your legal rights.
A severe car accident can cause serious and even life-threatening injuries. In fact, some injuries become permanent and cause lifelong suffering and disabilities, leaving you with thousands of dollars in medical bills, loss of wages and earning potential, stress and anxiety. Our experienced car accident lawyers at Kitay Law Offices can help you.
KITAY LAW OFFICES
HAS BEEN FEATURED IN: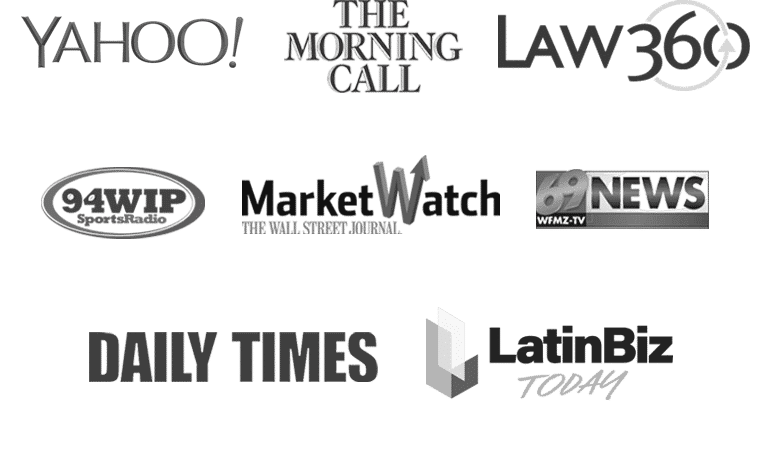 If you suffer injuries in a car accident, you can receive compensation for the following:
Ambulance and transportation expenses
Emergency room and hospital bills
Ongoing cost of medical care, such as doctor visits, medications, and physical therapy
Long-term medical care
Durable medical equipment, like wheelchairs and walkers
Modifications to your home, such as ramps and widening of doorways
Special vehicle alterations which allow you to operate it without using your legs or your feet
Lost wages because your injuries have prevented you from working
Compensation because your injuries permanently impact your ability to progress in your career
Contact Us for a FREE Consultation
Have you been injured in a car accident? Are you struggling to pay your medical bills and get your life back? Kitay Law Offices can help. Call 888-KITAYLAW today for a free consultation about your injury. If you don't win, you don't pay.
Our car accident lawyer in Bethlehem answers your questions about "property damage" in relation to a car accident:
In addition to personal injury, many people also have property damage as a result of car accidents. For example, an accident as simple as a minor fender bender can cause a lot damage to a car and its contents at the time of the accident. A property damage claim may include the following:
Damage to your car:
Once you've gotten an estimate of repair costs from a mechanic that you can trust, the insurance company will decide whether they will pay for the repairs or total the vehicle and give you with the money to buy a new car. Sometimes, even minor damage is more expensive than you had originally thought.
Rental car costs:
If your car repairs take a long time to be completed, you might receive money to cover the cost of a rental car while you wait. Payments for rental cars, however, usually last for a short period of time, so you'll need to replace your car quickly.
Car seat replacement:
The cost of replacing a car seat may seem minor in comparison to the cost of replacing a car. Unfortunately, for many parents, the cost of a replacement car seat might not be something they can afford. Fortunately, you may be able to include the replacement car sear cost as part of your property damage claim.
Replacing other items in the vehicle:
People travel every day with expensive items in their car, such as: cell phones, lap top computers, clothing and sports gear. Be sure to take an inventory of any items that were in the car and damaged at the time of the accident. You might not receive compensation for every small item, but you may receive compensation for larger ones.