Do you need a car accident lawyer in Berks County? Kitay Law Offices is here to help with your case.
Are you looking for a car accident lawyer in Berks County? Kitay Law Offices can provide you a free case evaluation anytime.
Car accidents are always scary, especially when people get hurt.  As a result, car accident victims like you often seek the help of an experienced car accident lawyer. Friends and family are devastated when their loved one is killed or seriously injured in a car accident. While the vast majority of crashes are not fatal, most do cause various types of painful injuries. You have the right to fair compensation.
KITAY LAW OFFICES
HAS BEEN FEATURED IN: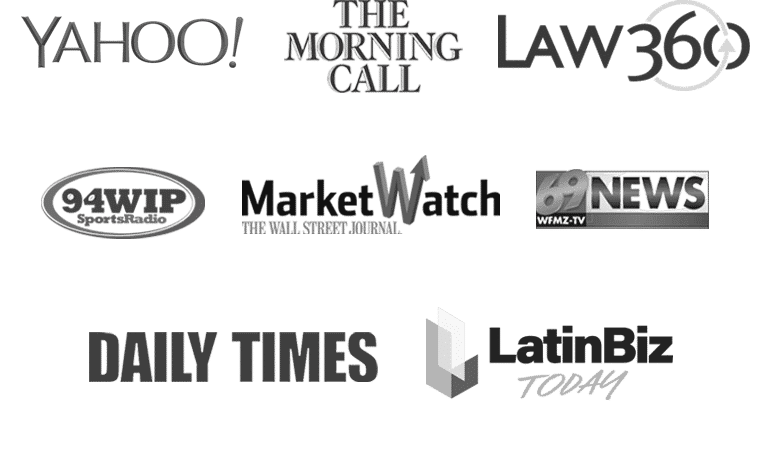 According to PennDOT the most dangerous roads in Berks County are:
Route 422 East and Lancaster Avenue, Reading
Route 422 West and Lancaster Avenue on-ramp, Reading
Paper Mill and Van Reed Roads, Spring Township
Route 73 and Route 222, Maidencreek Township
Route 422 and Limekiln Road, Amity Township
Cherry Street and South Fourth Street, Reading
Washington and North Fourth Street, Reading
State Hill Road and Berkshire Mall Road, Wyomissing
There are many reasons why car accidents happen. Some of the more common types of collisions are as follows:
Lane changes – when a driver leaves the lane they are in and collides with another vehicle or a roadside object like a stop sign. Lane changes can also lead to head-on and run-off-road collisions.
Accidents at intersections causing rear-end crashes and angle or side impacts.
Striking pedestrians and cyclists on the road.
Hitting an animal like a deer darting out into the road.
Running a red light.
When a large truck fails to stop in time or changes lanes without making sure it is clear.
Call for a free consultation with an experienced car accident lawyer in Berks County!
If you or someone you love has been injured in a car accident in Berks County, please see a doctor first and then contact Kitay Law Offices in Wyomissing. Call 888-KITAYLAW today for a free consultation about your car accident. Our experienced car accident attorneys will protect your rights. If you don't win, you don't pay!
Are you wondering who is liable for your car accident injuries?
Car accident liability claims are complicated. This is why hiring a car accident lawyer in Berks County can be so helpful, because they can help you navigate through the process. Before you make a move legally, ask yourself these questions:
Do you understand how to establish liability?
What type of liability relates to the accident?
How do you figure out the liability of each party involved in the accident?
How much compensation should I get?
Working with an experienced car accident lawyer at Kitay Law Offices can help you figure all of this out.
How much compensation can you expect?
Frequently, the amount of compensation you can get for your injuries depends on the amount of coverage the at-fault party has on his or her auto insurance policy. However, there can be exceptions depending on the circumstances of your case. Working with an experienced car accident lawyer in Berks County is usually the best option. Kitay Law offices can help you receive maximum compensation for your injuries.