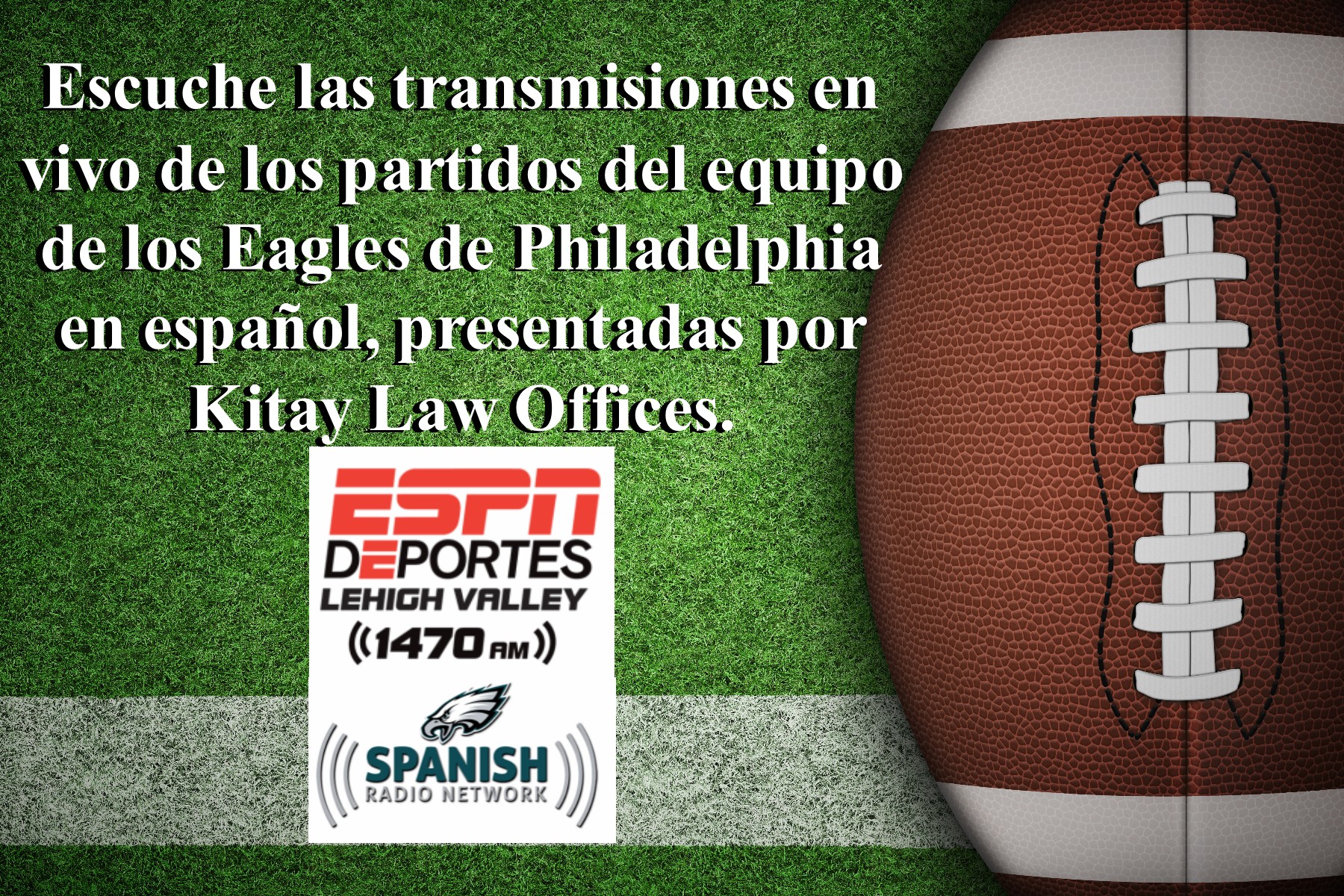 The stakes are high this season for the Philadelphia Eagles, as first-year head coach Doug Pederson and rookie No. 2 overall pick QB Carson Wentz find themselves under the watchful eye of an emotionally charged and dedicated clan of fans who bleed Eagles green with each and every play. Talk on the street amongst sports fans speaking both Spanish and English is exciting and more optimistic than we have  heard in a long, long time.
KITAY LAW OFFICES
HAS BEEN FEATURED IN: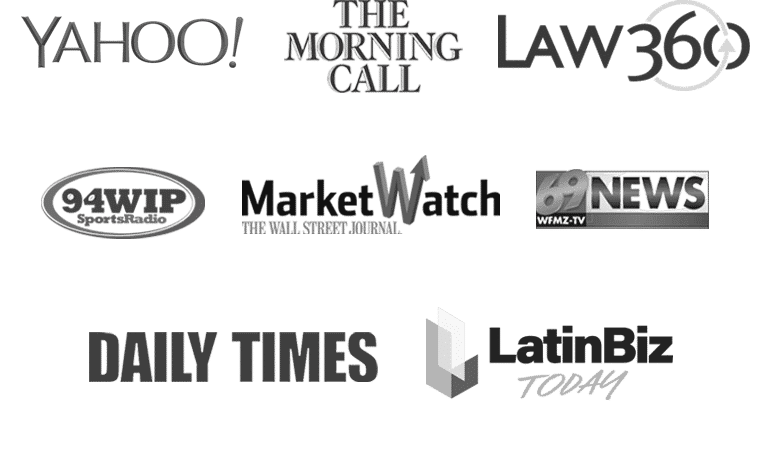 The law firm family at Kitay Law Offices have always been big Eagle's fans. With the excitement for this season at a fever-pitch and the addition of Eagles play-by-play in Spanish on ESPN Deportes 1470AM in the Lehigh Valley, Kitay Law Offices has committed to support the Birds with a "presenting sponsorship" of the 2016 season of broadcasts.
"We are excited to welcome Kitay Law Offices to our Eagles play-by-play broadcasts," said market SVP/Programming for iHeart Media; CRAIG STEVENS. "Kitay Law Offices is a valued client and we are proud to partner Ken Kitay and his law firm to bring this unique listening opportunity to the Latino community and Spanish-speaking sports fans.
ESPN Deportes can be found on at 1470AM in the Lehigh Valley and games can also be heard live at https://podcastam1470.iheart.com/.
Let's go Eagles!