Twenty years ago, with my very first client, I always knew that I wanted to create a law firm like no other. Not cold or corporate, but where clients are welcomed with open arms and treated with respect, where the staff worked together like a family that could be trusted.
When someone walks through one of our office doors for the first time, they are most likely suffering from an injury, overwhelmed with medical bills, scared, confused and in desperate need of help. It is up to us to provide guidance and assistance in any way we can.
KITAY LAW OFFICES
HAS BEEN FEATURED IN: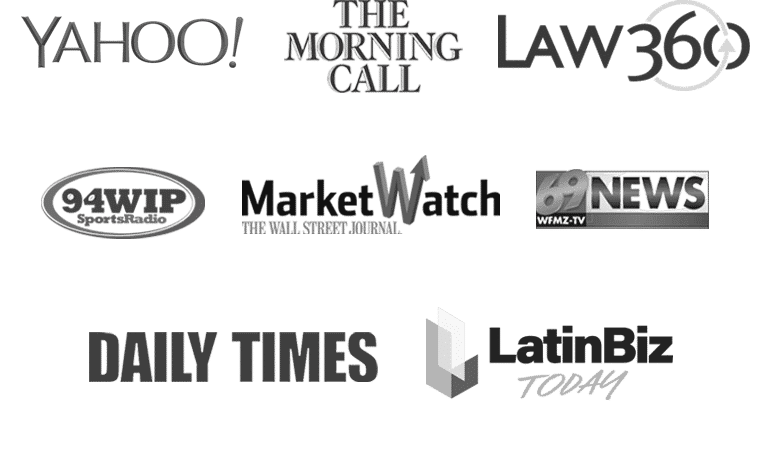 With these same goals in mind, this blog will be no different. We promise to provide you with current, helpful information about the types of law we practice, celebrating both client and staff achievements and supporting the community with news and information.
The Law Firm of Kenneth M. Kitay & Associates focuses on Workers' Compensation, Personal Injury, Social Security Disability, Criminal Defense litigation, Divorce and Family Law and Immigration for clients throughout Pennsylvania and New Jersey with offices in Chester, Berks, Lancaster, Lehigh, Philadelphia, and Franklin counties. Our bilingual legal staff represents both Spanish and English speaking clients.