Finding a Great Workers' Compensation Lawyer Just Got Easier
Are you looking for a workers' compensation lawyer in Lehigh Valley? The legal team at Kitay Law Offices is ready to defend your rights, and you can always call for a free consultation.
Since the early days of steel production in the 1800's, the Lehigh Valley has been home to hard working people from all walks of life. We understand you work hard, and we are aggressive about protecting your legal rights. Even though employees have many rights in the workplace, sometimes you need an attorney to get workers' compensation after being hurt on the job.
KITAY LAW OFFICES
HAS BEEN FEATURED IN: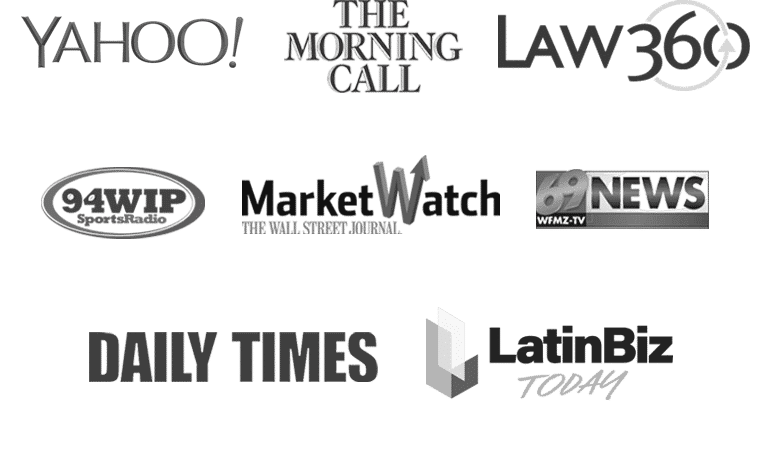 Kitay Law Offices understands the Pennsylvania Workers' Compensation Act and all of the regulations.
Your employer and its insurance company may not explain your legal rights. However, the attorneys at Kitay Law Offices will walk you through every step of the process. We represent all types of Pennsylvania workers' comp claims. For example:
All Pennsylvania injuries, even injuries occurring outside of Pennsylvania under certain circumstances.
Pre-existing conditions that get worse because of your workplace injury.
Injuries that are the fault of your employer or another party.
Injuries that are your fault.
Even if an injury was your fault, it does not prevent you from collecting workers' compensation benefits.
There's only one way to answer the question: "Should I get a lawyer for workers' comp?" and that is to call a workers' compensation lawyer in Lehigh Valley for a free consultation.
Are you ready to speak with a workers' compensation lawyer in the Lehigh Valley? Here at Kitay Law Offices, you will receive professional workers' comp legal advice and get answers to all of your questions.
Kitay Law Offices has the answers to your questions!
What if I was injured during my lunch break?
This can be a difficult situation, but you may be eligible for workers' compensation benefits if you were injured while on a break.
What if my job aggravates an old injury?
The short answer is, "maybe."
If an old injury starts to act up, you may be eligible for benefits. It's best to seek the advice of a workers' compensation lawyer in Lehigh Valley to make sure.
My boss asked me to work from home on a project and I got hurt? Now what?
If your boss asked you to work on a project from home and you get injured while doing it, you will probably be covered.
If I get hurt on the job, how much time do I have to file a workers' compensation claim?
In Pennsylvania, you have 120 days to let your employer know about your workplace injury. However, you should tell your boss, your employer, and your HR manager as soon as possible. Don't wait. You'll have a stronger case if you tell your employer right away.
You have three years from the date of the injury to file your claim, but you have to tell your boss within 120 days after you get hurt. If you need clarification on how the timeline works, you should speak with a workers' compensation lawyer in Lehigh Valley to double check.
Where can I find workers' comp forms?
Workers' comp forms are located on the Pennsylvania Department of Labor and Industry website here: