If you were injured at work,  a workers' compensation lawyer in Bethlehem can help you get workers' comp benefits.
Kitay Law Offices is an experienced workers' compensation lawyer in Bethlehem. We offer workers' compensation legal services in both Spanish and English by a great staff. You can always trust that Kitay Law Offices will understand your legal needs.
Bethlehem has a diverse cultural background that attracts many immigrants who live, work, and grow their families in the area. Our attorneys work in Bethlehem themselves, and they will aggressively defend your rights in every case. We are dedicated to fighting for those who choose to live the American Dream by working in the Bethlehem area.
Hurt on the job? Kitay Law Offices can help you get the workers' compensation you deserve.
KITAY LAW OFFICES
HAS BEEN FEATURED IN: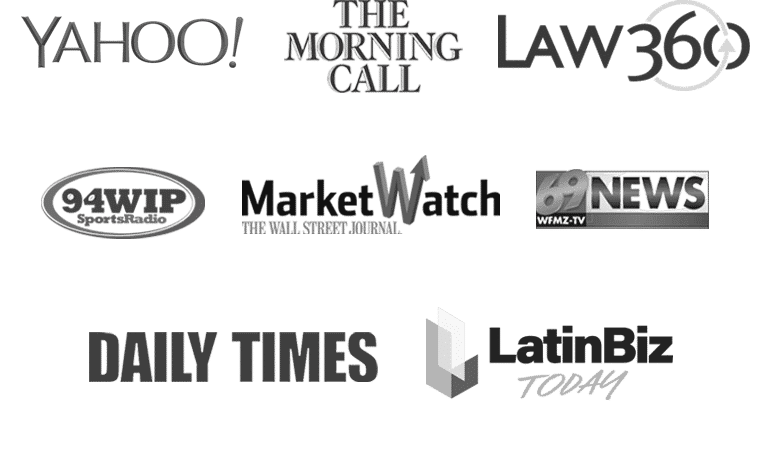 Employers and insurance companies won't always explain your rights. Here at Kitay Law Offices, we will make sure you understand your rights and exactly what to do next. We represent thousands of workers like you. Furthermore, we understand exactly how to interpret the Pennsylvania Workers' Compensation Act.
Kitay Law Offices can help with workers' comp claims like:
Pre-existing conditions that worsen due to your job (for example, a bad back or heart condition)
If your employer denies your claim because your injury was "your fault"
Injuries that result in severe dismemberment
In the event of death, your family may be entitled to collect workers' compensation on your behalf.
Answers to your questions from a workers' compensation lawyer in Bethlehem:
Am I eligible for workers' compensation in Pennsylvania?
You are eligible for workers' compensation in Pennsylvania when:
You were hurt on the job
Your job made a pre-existing injury worse
A work-related illness or disease develops (for example, from exposure to asbestos or silica dust)
Job duties cause a hearing loss
You lose your vision from a work-related incident
It is important to note that when you sustain an injury while traveling during your daily commute to and from work, you most likely cannot receive workers' compensation benefits.  There can be exceptions to this rule under special circumstances.
What if I am injured while traveling for work?
You can usually receive workers' compensation when you are on the clock while traveling. Some of these jobs include:
Traveling medical professionals like doctors and nurses
Business consultants
Traveling salespeople
Truck drivers
Delivery drivers
What if my injury was my own fault?
You can still receive workers' compensation when:
You didn't hurt yourself on purpose
The injury happens at work
There's only one way to answer the question: "should I get a lawyer for workers' comp?" and that is to call Kitay Law Offices at 610-776-1700 for a free consultation.
When you call our office, you will speak with our workers' compensation lawyers in the Bethlehem area. You will receive professional workers' comp legal advice and get answers to your questions.
Where can I find workers' comp forms?
Workers' comp forms are located on the Pennsylvania Department of Labor and Industry website here: