Understand What a Workers' Compensation Lawyer Can do For You
Are you looking for a workers' compensation lawyer in Berks County? You have come to the right place, because the attorneys at Kitay Law Offices are prepared to defend your legal rights!
Moreover, we have a fully bilingual staff who can translate between English and Spanish. This is important because Berks County is home to citizens from around the world. According to a recent story in The Reading Eagle, an April 2019 naturalization ceremony held at the Berks County Courthouse included 56 people from 16 different countries. Those who became U.S. citizens came from India, Kenya, Romania, Vietnam and many from the Dominican Republic.
Our lawyers work in Berks County themselves, and we care about protecting the rights of every citizen here. When you are hurt on the job and in pain, we can help you get the workers' compensation you deserve.
Most employers and insurance companies do not fully explain the regulations of the Pennsylvania Workers' Compensation Act. The attorneys at Kitay Law Offices will make sure that you are aware of everything you need to know.
KITAY LAW OFFICES
HAS BEEN FEATURED IN: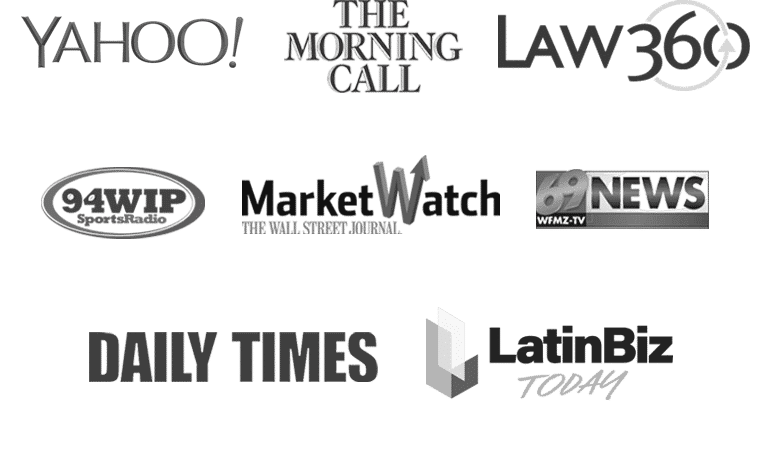 A workers' compensation lawyer in Berks County can help with any work injury you have suffered. We devote every day to assuring that each client receives the maximum benefits they deserve. For example:
Lump sum settlements
Money to make up for lost wages
Money to cover medical bills related to your injury for things like medications, physical therapy, and surgery
Additional money if you've lost a limb, lost vision, lost hearing, or have scars on your head, face, or neck; and
Death benefits for surviving family members
There's only one way to answer the question: "Should I get a lawyer for workers' comp?" and that is to call Kitay Law Offices at 610-373-8000 for a free consultation.
You can speak with workers' compensation lawyers in Berks County at Kitay Law Offices. When you call, you will receive professional workers' comp legal advice and get answers to all of your questions.
Here are some important answers to questions that you might have:
What if I don't report my injury in time?
If you do not report your injury within 120 days, you will lose your right to receive workers' compensation benefits.
What if I work in a different state, but live in Pennsylvania?
Pennsylvania has better workers' compensation benefits than most other states. Therefore, your best bet is to find out if you can file in Pennsylvania first. Many times, you can do this if you work in Pennsylvania or for a Pennsylvania-based company. Every claim is different, so you'll want to be sure by asking a workers' compensation attorney first.
Can my employer fire me for filing a workers' compensation claim?
No! Your employer cannot legally fire you for filing a workers' compensation claim, but your employer might say you are fired for another reason just to get rid of you. If you suspect you were let go because of a workers' compensation claim, then you should contact a workers' compensation lawyer in Berks County right away.
Where can I find workers' comp forms?
Workers' comp forms are located on the Pennsylvania Department of Labor and Industry website here: