Kitay Law Offices Boasts Top Trial Lawyers Award
It is an honor for Kitay Law Offices to announce that Thomas J. Pivnicny is now a member of The National Trial Lawyers Top 40 Under 40 Civil Plaintiff Trial Lawyers in Pennsylvania. Importantly, this distinction is given to a select group of lawyers for their outstanding skills and qualifications in the field. Therefore, this is a great achievement for Thomas and we are very proud of him. "This recognition is an honor and very humbling.  Each day, I work hard to obtain results that help our clients put their lives back on track.  As a result, I have received this amazing acknowledgement. This is all very exciting." says Pivnicny.
KITAY LAW OFFICES
HAS BEEN FEATURED IN: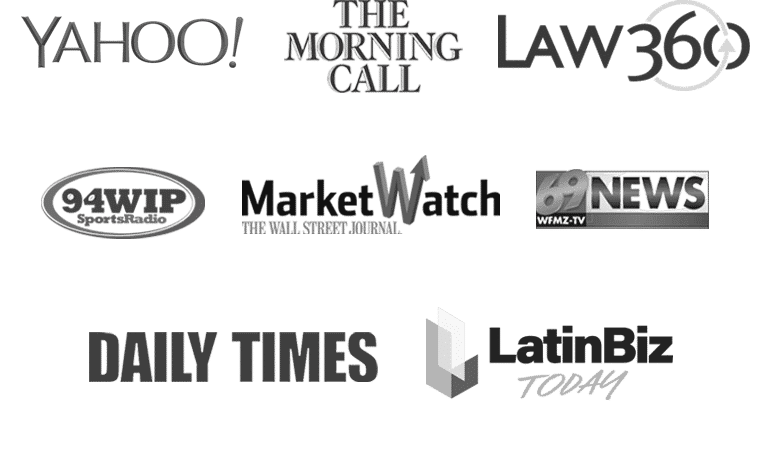 Trial Lawyers in Pennsylvania with Superior Qualifications and Leadership Skills
The National Trial Lawyers: Top 40 Under 40 selection counts Thomas in a group of outstanding lawyers. Moreover, the selection process for this elite honor is based on peer nominations and third party research.  As a result, the selection process is strict. Importantly, only the most outstanding trial lawyers are chosen to represent their state or region.
The National Trial Lawyers provides acknowledgment to distinguished attorneys. In addition, they also provide essential legal news, information, and continuing education to trial lawyers across the United States. Membership in this exclusive organization is by invitation only. There is a limit of only the top 40 attorneys in each state or region. Further, those chosen must demonstrate excellence and achieve outstanding results in their careers in either civil plaintiff or criminal defense law.
Winning Over $18 Million Dollars in Settlements
Thomas is an eight-year veteran and one of the most experienced trial lawyers in Pennsylvania at Kitay Law Offices.  Importantly, his mission remains consistent each day: to fight and win for his clients.  Further, Thomas concentrates his practice in the following areas:
His hard work and skill have won our clients over $18 million dollars in settlements. "And while awards are nice, I am passionate about helping our clients.  They deserve our caring and understanding, as well as to be treated with dignity.  I fight for our clients because it's the right thing to do."
Do you need help from a trial lawyer in Pennsylvania? Thomas is available anytime for case evaluations and consultations.  As a result, you can read more and contact him here.
To learn more about The National Trial Lawyers, please visit: https://thenationaltriallawyers.org/