You Can Get Released From Jail Early Due to Coronavirus in Pennsylvania
April 8, 2020 – Early release from jail is possible due to the coronavirus in Pennsylvania. The coronavirus pandemic can get you early release from jail because the authorities want to stop COVID-19 from spreading.
Therefore, you should contact an attorney if your friend or family member is in jail. Not everyone will qualify for early release from jail due to coronavirus, so you must speak with a lawyer to confirm.
KITAY LAW OFFICES
HAS BEEN FEATURED IN: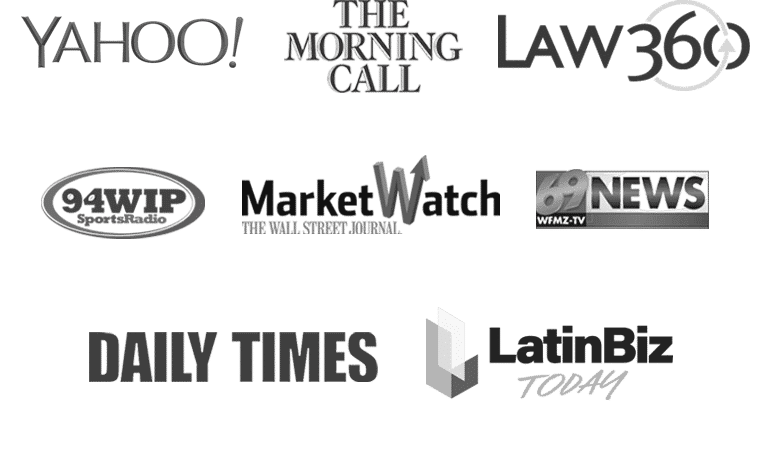 Also, DO NOT believe the social media rumors about an automatic release. This is simply not true.  Importantly, each case is different and the circumstances among each jail or prison vary.  Unfortunately, early release from jail due to coronavirus is not automatic.
You should contact a lawyer for more information and to get specific updates on your jurisdiction.
Reasons Why District Courts Are Releasing People in Jail Due to the Coronavirus:
The individual has serious underlying health conditions.  As a result, they are at a high risk of serious health consequences from COVID-19.
Known cases of COVID-19 are discovered in the facility.
Detention hearing was already a close call with possible exposure to coronavirus.
Conditions at the detention facilities increase the spread of coronavirus.
Detention facilities do not have adequate medical services to deal with COVID-19 cases.
Risk of flight is reduced because of COVID-19 pandemic.  In other words, there is a higher likelihood the defendant will show up for future court hearings because travel is restricted.
COVID-19 restrictions interfere with access to counsel while detained at the jail or prison.
Reasons Why District Courts Are NOT Releasing Some People from Jail Due to the Coronavirus:
Given the nature of detention facilities, some cases are inevitable and outbreaks will spread no matter what.
There is little to no testing available in the facility.
Individual defendant is not medically vulnerable.  In other words, the defendant does not have any underlying health conditions that put them at a high risk with COVID-19.
Facility is already taking precautions to prevent coronavirus from spreading.
Defendant failed to explain how release to home confinement would minimize risk of contracting COVID-19.
Release could increase the risk of others contracting COVID-19 on the outside of the jail or prison.
For compassionate release motions: Defendant has failed to exhaust administrative remedies as required by 18 U.S.C. § 3582(C)(1)(A)
Sources & Articles Confirming Early Jail Release Possible in PA
1. Federal Judge Releases ICE Detainees Due to High Risk for COVID-19
Here is a link to a federal judge's opinion from the US District Court for the Middle District of Pennsylvania. In particular, the judge ordered the release of several Immigration and Customs Enforcement (ICE) detainees based on their high risk for COVID-19 while in prison: https://www.aclupa.org/sites/default/files/field_documents/memo_and_order_granting_tro_and_release.pdf. The Order was posted by the ACLU's Pennsylvania chapter.
2. Allegheny County Jail in PA Releases Over 700 Inmates Due to Coronavirus
Here is a news story about 700 inmates who were released from the Allegheny County Jail due to COVID-19 concerns: https://www.wtae.com/article/inmates-released-from-allegheny-county-jail-due-to-coronavirus-concerns/31953103#
3. Pennsylvania Jail Employee Tests Positive for COVID-19
The previous story is related to this one about an employee of the jail testing positive for COVID-19: https://www.wtae.com/article/allegheny-county-jail-employee-tests-positive-for-covid-19/31960287
4. Police Officers Limiting Arrests in PA to Reduce Crowding Due to Coronavirus
Due to coronavirus concerns, Philadelphia police officers are limiting arrests for low-level crimes in order to avoid crowding: https://www.inquirer.com/health/coronavirus/philadelphia-police-coronavirus-covid-pandemic-arrests-jail-overcrowding-larry-krasner-20200317.html
5. PA Department of Corrections Waiving Co-Pays for Inmates with Flu-Like Symptoms
The Pennsylvania Department of Corrections is waiving co-pays for inmates who need to be seen by a doctor for flu-like symptoms. Importantly, this helps diagnose new COVID-19 cases as early as possible. Furthermore, this limits the possibility of spread in the jails and prisons: https://papost.org/2020/03/12/pa-corrections-dept-takes-steps-to-stop-spread-of-coronavirus-at-prisons/
General Information About Coronavirus & COVID-19
There is currently no vaccine to prevent coronavirus disease 2019 (COVID-19).
The best way to prevent the spread of COVID-19 is to avoid exposure to the coronavirus.
The virus spreads mainly from person-to-person:

Between people who are in close contact with one another (within about 6 feet). So, keep your distance from people ("social distancing").
Through respiratory droplets produced when an infected person coughs, sneezes or talks. These droplets can land in the mouths or noses of people who are nearby or breathed into their lungs.
Recent studies suggest the coronavirus may be spread by people who are not showing symptoms. These people are called asymptomatic carriers. Therefore, we must maintain good hygiene and sanitation practices at all times.
If you have questions about early jail release and coronavirus, please feel free to contact our legal team. You can also call Kitay Law Offices at 888-KITAYLAW for a consultation.