Unleash the Power of a Personal Injury Lawyer from Kitay Law Offices
Do you need help from personal injury lawyer in Bethlehem? The experienced personal injury lawyers at Kitay Law Offices will fight for your rights and we are ready to pursue your personal injury claims.
Bethlehem's Musikfest is the best festival in North America, according to a recent USA Today poll. However, is an accident or injury preventing you from attending Musikfest? Did someone else cause your personal injuries? Kitay Law Offices is here to help and our personal injury lawyers in Bethlehem can assist with your claim.
KITAY LAW OFFICES
HAS BEEN FEATURED IN: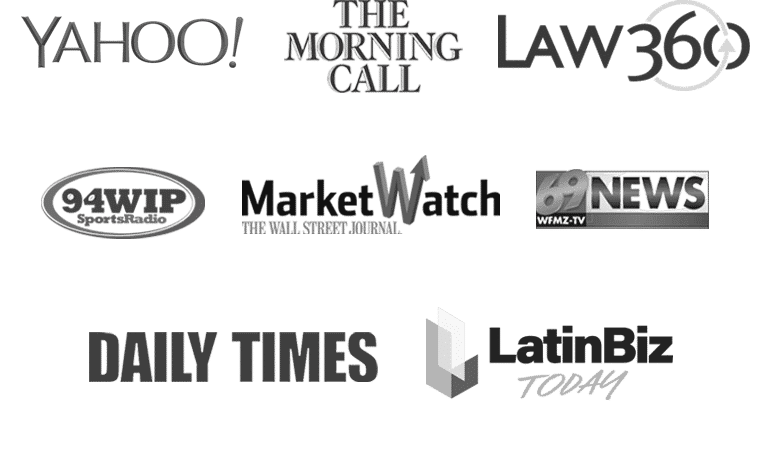 You can receive compensation for pain and suffering, loss of income, loss of enjoyment of life, and more if:
Injuries cause long-term or permanent pain, suffering, and disability
You are disfigured, such as losing an arm or leg
You are in pain and have lots of medical bills
Personal injuries cause psychological problems like post traumatic stress disorder (PTSD), panic attacks, or insomnia
Your property is damaged due to the accident
Contact Us for a FREE Consultation with our personal injury lawyers in Bethlehem!
If you or someone you love has been injured in an accident, Kitay Law Offices can help. Call 888-KITAYLAW today for a free consultation about your injury. If you don't win, you don't pay!
You might be asking yourself, "When should I hire a personal injury lawyer in Bethlehem?"
There are many reasons to hire a personal injury lawyer in Bethlehem:
The insurance company denies paying for your injuries
A short-term but serious injury causes a lot of medical bills
Your personal injuries take a long time to heal
You suffer permanent disability due to your personal injuries
Your personal injuries result in psychological problems like stress and anxiety
A product you bought or work with causes a serious injury, even though you were careful with it
I suffered a dog bite. Can I sue the dog owner?
Dog owners are liable under the Pennsylvania Dog Bite Law, regardless of the animal's past behavior. In other words, the dog owner is responsible for a personal injury caused by his/her dog even if it's the first time their dog has bitten or attacked someone. However, the type of compensation you receive can depend on whether the dog has bitten someone before.
It is different across the country. In many states, the law protects dog owners (to some degree) with the "one bite" rule. This protects dog owners from injury liability the first time their dog bites someone.
Does the law punish the person who caused my injury?
People are punished in criminal cases, not civil cases, so the person you are suing is not punished. Personal injury cases are civil disputes, so defendants are not sent to jail. However, juries and courts can award punitive damages when the defendant is reckless.
How long do I have to file my personal injury lawsuit in Bethlehem?
Each state sets its own time limits for filing a personal injury lawsuit. This is called a "statute of limitation." You lose your rights forever if you miss the deadline to file your lawsuit.
While each state sets its own deadline for filing a personal injury lawsuit, the statute of limitations in Pennsylvania for a personal injury case is two years from the date of the injury.
Importantly, you must file a notice of intent to sue within 6 months of the accident if your claim is against a city, county, or state government agency.