How to find a DUI lawyer in Reading
Wondering how to locate an experienced DUI lawyer in Reading? This is especially urgent after your DUI arrest, because you are disoriented and need help fast. While there are many DUI lawyers located in Reading, our experienced DUI attorneys at Kitay Law Offices are always ready to provide a complete case evaluation.
During your case evaluation, you will need to tell your attorney what happened. In turn, this will help them understand what led up to your arrest and how to defend your case.
For example: It's Saturday night and you're out with friends at a concert, maybe at Santander Arena or Reverb. Everyone is having a good time, you're happy to be with friends, and it's a great night. However, during the last three hours you've had at least six beers and maybe a shot. Before you know it, the show is over and you're supposed to be the designated driver.
In this situation, the blood alcohol content (BAC) for an average 200-pound male is now 0.11%. In other words, you're drunk! You've had too much to drink and as a result you should not drive. For that matter, driving with a BAC over 0.08% is against the law. It's simple… if you drive and a police officer pulls you over or you get into a car accident, you will be charged with a DUI. As a result, you will need to find a DUI Lawyer in Reading.
KITAY LAW OFFICES
HAS BEEN FEATURED IN: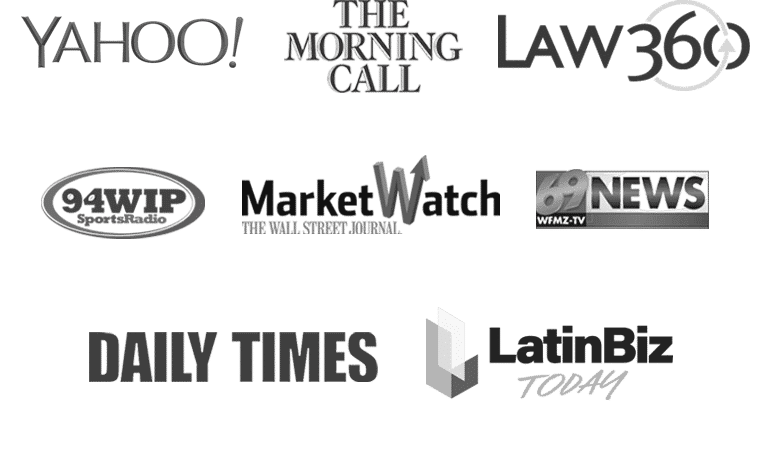 Without an experienced DUI lawyer in Reading, you have a lot to lose
DUI accidents are serious. The penalties for a DUI conviction are severe and can include jail time. For example, a typical DUI charge in Pennsylvania costs over $10,000 in bail costs, legal fees, fines, and increased insurance rates. Ongoing costs after a DUI conviction or guilty plea can grow to double that amount. Therefore, you have much to lose and will be affected in many ways such as:
Your DUI conviction will always appear in a background check.
Your credit rating may go down, possibly preventing you from getting a loan or mortgage.
A US citizen with a DUI cannot enter Mexico, United Arab Emirates, Iran, China, Japan, Malaysia, Canada, South Africa, or Australia.
If you are not a US citizen, you could experience a delay or denial of your green card application for citizenship.
A Pennsylvania commercial driver's license (CDL) will be revoked, which removes your ability to drive a company vehicle. In turn, you could lose your job.
Many employers will not hire you.
The court may order you to attend Pennsylvania DUI classes.
This is why hiring a DUI lawyer in Reading should be your first priority after being arrested!
Contact Kitay Law Offices for a Consultation with a DUI Lawyer in Reading
An experienced DUI attorney at Kitay Law Offices will work to reduce or eliminate the charges against you. More specifically, we will review the facts of your case and provide you a strong defense. Call 888-KITAYLAW to schedule a consultation anytime.
The police must follow rules when conducting a DUI traffic stop in PA
In Pennsylvania, the police must follow the rules and regulations for a DUI stop and DUI testing. Specifically, it is your right to have the procedures associated with these rules and regulations followed exactly as the law requires. In fact, any mistake or deviation from the procedures as outlined by the law can create reasonable doubt regarding your guilt.  Sometimes, your experienced DUI attorney at Kitay Law Offices can use these mistakes to get evidence against you thrown out of the case.
If your DUI lawyer in Reading finds errors in the testing process, he or she can negotiate a reduction in charges or a dismissal of the case.
Under PA state and federal constitutional law, a police officer has the right to:
Pull you over if you have committed a traffic violation, such as running a red light or failing to stop at stop sign
Stop your car if they have reason to suspect you are driving under the influence of alcohol or drugs
Ask questions about how much alcohol you've had to drink or if you've taken any drugs
Question your driving record
Under some circumstances search your vehicle
Administer roadside tests like seeing if you can walk in a straight line, stand on one leg, or take a breathalyzer test
Require a blood test to confirm your blood alcohol content (BAC) levels
Arrest you for any violations of the law that you have committed
Making sure the police have followed the rules is one way that a DUI lawyer in Reading can help you. The lawyers at Kitay Law Offices are always ready to evaluate your case and mount a defense against your DUI charges.