How to avoid DUI costs and penalties in the Lehigh Valley
Can you avoid DUI costs and penalties in the Lehigh Valley? Yes, but it depends largely on your individual circumstances. Furthermore, only certain types of expenses are avoidable. You should always speak with an experienced Pennsylvania DUI attorney to determine what applies in your case.
For that matter, if you are trying to avoid DUI costs and penalties in the Lehigh Valley you need a good Pennsylvania DUI lawyer. You want to hire an attorney who has spent many years fighting PA DUI charges. You need a Pennsylvania DUI attorney from an experienced law firm like Kitay Law Offices. We have over 25 years of experience in fighting and winning DUI cases within the Pennsylvania court system.
Typical DUI Costs and Penalties
There are many DUI costs and penalties you will face after being arrested. In fact, being arrested for DUI in Pennsylvania can cost as much as $15,000. Here is a list of possible DUI costs and penalties you may have to pay if found guilty:
Medical bills
Court costs and fines
DUI lawyer fees
Bail cost
Increased insurance rates
Car towing and impounding
Property damage
Ignition interlock device
Call Kitay Law Offices for a Consultation
You can always schedule a consultation with a DUI lawyer at Kitay Law Offices. Together, we'll review the details of your case and determine the best strategy to defend against your Pennsylvania DUI charges. Additionally, we will find the best way to avoid DUI costs and penalties in your situation.
KITAY LAW OFFICES
HAS BEEN FEATURED IN: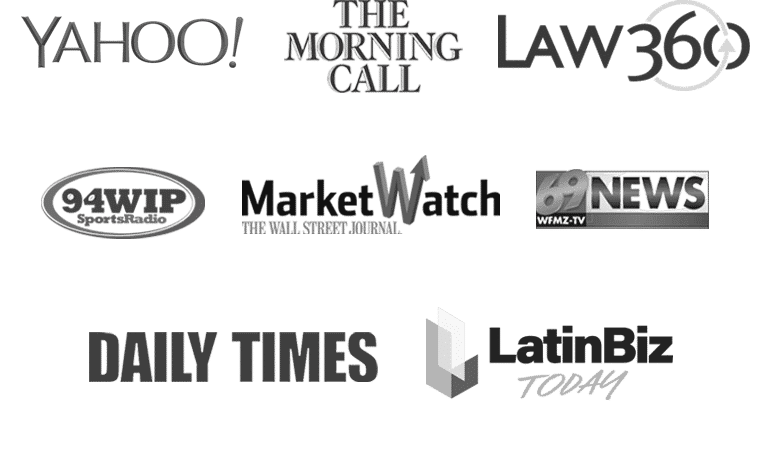 What are the police allowed to do during a DUI stop?
There are specific rules that police must follow during a DUI stop. If the police officer suspects you have been drinking or are under the influence of a controlled substance, they may give you the following Standardized Field Sobriety Tests:
Walk and Turn: The suspect must take nine heel-to-toe steps along a straight line; turn around on one foot; and then walk back taking nine heel-to-toe steps again in the opposite direction without losing balance or falling.
One-Leg Stand: Suspects are asked to stand with one foot around six inches off the ground and count for 30 seconds. Using arms to balance, hopping or putting the foot down or swaying while balancing shows probable impairment.
Horizontal Gaze Nystagmus: This term refers to the involuntary jerking of the eye that occurs naturally when the eye gazes to the side. This type of jerking becomes worse when someone is under the influence of alcohol. The police will look for three signs of impairment in each eye: distinct eye jerking when the eye is gazing as far to the side as it can; the eye is unable to follow a moving object smoothly; and eye-jerking within 45 degrees of center.
How you perform on these sobriety tests directly impacts your case, and in some cases will also impact your resulting DUI costs and penalties.
What is a Non-Standardized Field Sobriety Test?
When properly administered by the police, the three Standardized Field Sobriety Tests listed above can accurately indicate alcohol impairment in 91% of all cases. Someone who fails the field sobriety test is usually given a breathalyzer test to determine their blood-alcohol concentration before an arrest can be made.
However, the police may also give the following Non-Standardized Field Sobriety Tests:
Closing the eyes and touching nose with finger
Standing with feet together and tipping the head backwards
Counting the number of fingers an officer has raised
Standing and leaning back to look up at the sky while holding arms to the side
Reciting the alphabet
Counting backwards
These tests may further impact your case, which is why it's important to speak with an attorney right away. Your legal representative will determine the best approach for your case. Additionally, they will aim to avoid DUI costs and penalties to the greatest extent possible.